HARLOW MP, Robert Halfon has presented his first major bill in his capacity as the minister for education and skills.
Mr Halfon said: "I had the third reading of my Technical and Further Education Bill in the House of Commons. I am clear about my priorities: creating a ladder of opportunity for all, transforming prestige and culture, widespread high quality provision, having a system that addresses our skills needs, providing social justice, and improving job security and prosperity.
"This bill seeks to build those priorities into our system".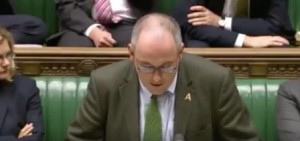 Popularity: 1% [?]