A FORMER Passmores school student who "starred" in the television series Educating Essex has been jailed for six years for dealing drugs.
Many residents will well remember episode three of the popular Channel 4 2011 series which focussed on Vinni Hunter, whose decline in behaviour from being a well behaved and academically successful pupil to a disruptive and unsettled teenager is well documented.
=================
TWO dealers, who were running a "county line" in Harlow supplying Class A drugs, have been jailed for a collective total of 11 years.
Chelmsford Crown Court heard how officers from the West Operation Raptor team were patrolling in Harlow on January 9 this year when they spotted 53-year-old Darren Moss emerging from an alleyway in Longbanks.
When he spotted the police car he tried to back track in the opposite direction but he was stopped and searched.
Moss was found to have a four-inch lock knife in his jacket, a mobile phone linking him to the county line drug dealing gang known as 'Wes' or 'Chapo' and three wraps of the Class A drugs heroin and crack cocaine.
Further enquiries carried out by the officers and forensic analysis of the recovered phone, led them to execute a warrant at the home of 23-year-old Vinni Hunter in Abbeydale Close, Harlow.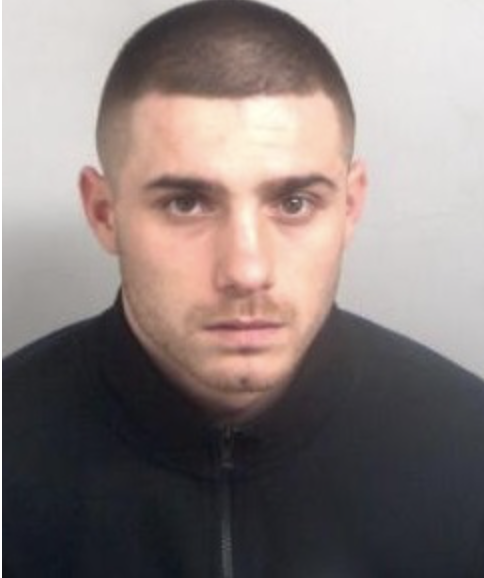 There they found: wraps of Class A drugs thrown out of the kitchen window by Hunter; wraps and rocks of crack cocaine found in the living room; drug dealing paraphernalia including scales, carrier bags containing white residue; cash; cannabis found in various rooms; and a drug dealing 'tick list' with the names of 'customers' and amounts of money they owe.
Hunter was charged and pleaded guilty to two counts of being concerned in the supply of Class A drugs and being concerned in the supply of a Class B drug. He was jailed for six years and six months.
Moss pleaded guilty to two counts of being concerned in the supply of Class A drugs, one count of being concerned in supply of Class B drug and possessing a knife in a public place. He was jailed for four years and six months.
Following the sentencing Det Sgt James Paget of the West Operation Raptor team said: "Hunter and Moss were undoubtedly key players in running the Wes/Chapo drug dealing line, which was attempting to supply crack cocaine, heroin and cannabis within the Harlow area.
"What they didn't bank on is that Operation Raptor were ready and waiting for them.
"Hopefully Hunter and Moss make the most of their lengthy sentences behind bars to reconsider a new career."
Essex Police set up Operation Raptor teams in the North, South and West of the county to tackle drug and gang-related crime.
If you have information about drug or gang-related crime in your community contact Essex Police on 101 or Crimestoppers 100% anonymously on 0800 555 111.
Hunter and Moss were sentenced and Chelmsford Crown Court on Thursday February 28.

Popularity: 7% [?]