PARINGDON Pirates, a walking football team of over 65s from Harlow competed in their first competitive fixture since the team formed several years ago.
Walking football is for anyone over the age of 50 designed to get people back into the game who enjoy it but may not perhaps be always fit and able to at a quicker pace.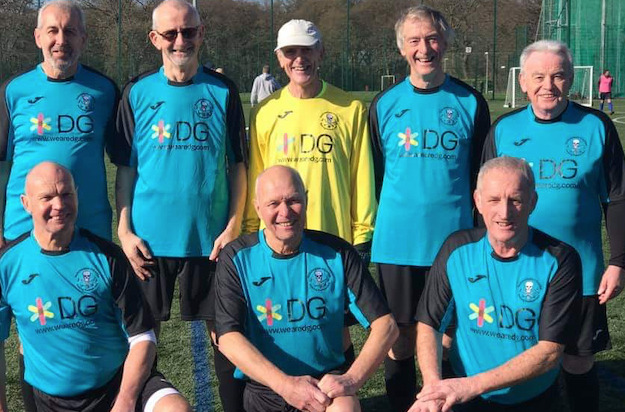 A group of over 65s have entered the Essex Walking Football Over 65s league and have also entered a national competition called Four Seasons.
The matches are six a side.
Playing in a Round One of a Round Robin Tournament, they competed again teams from Bracknell, Leyton Orient, Barnet, Norwich and Romford, in Romford playing each side once.
Paringdon Pirates, whose badge is a Skull and Walking Sticks crossed, drew two against Bracknell finishing 1-1 with a goal from Dave Court and also 1-1 against Barnet with the goal scored by Steve Taylor.
They won the three other matches, 3-1 against Leyton Orient A with goals by Steve Taylor, Mick Devine and Dave Court, 5-1 v Norwich B, goals by Steve Taylor(4) and Paul Joyce, 5-0 v Romford the hosts, goals by Dave Court(3), Paul Joyce and Mick Devine.
The group of 50+ players get together on Mondays from 3.30-5.00 PM and Thursdays from 10.30-12.00 PM at Paringdon Sports and Social Club.
Currently there is anything from 15-25 turning up on a regular basics for the sessions.

Popularity: 1% [?]