PASSMORES Academy's English department recently took on the monumental task of putting on the play of Jekyll and Hyde; not only is it a very difficult text to study, it is also originally a novel.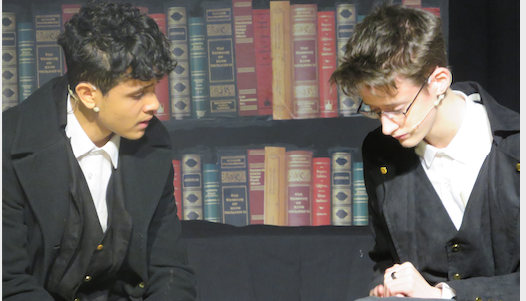 Laura King (English Teacher) produced a script adapted from the novel, creating the play 'The Strange Case of Jekyll and Hyde.'
The play perfectly captured the mystery, hypocrisy and incredible twists beautifully, and all of this was brought to life by the incredibly talented cast. Once again, the level of commitment, enthusiasm and talent shown by students blew everyone who watched it away.
The difficulty of this production cannot be exaggerated, but the cast (including two year sevens) took everything in their stride and were able to perform this unforgettable story in all of its horrific glory to students and parents in a series of three shows.
Michaela Midwinter (Director) stated that "the production, shown to parents and Key Stage 4, will be an invaluable experience for the students, for both those involved, and for those watching the show."

Popularity: 1% [?]