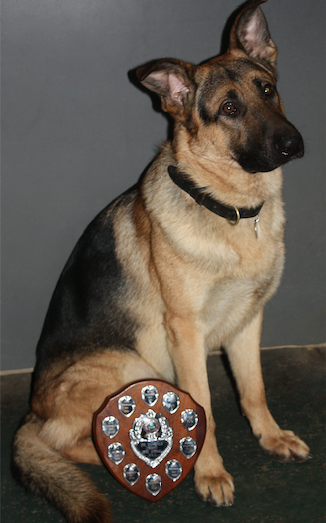 HARLOW Council would like to pay tribute to Rox, the German Shepherd dog who was part of its Community Safety Team. Rox sadly passed away last week after over nine years' service.
Rox joined the Council in December 2009 when he was just six months old and very quickly became a valued member of the team.
Rox took easily to being trained and won trophies in working dog classes. He also had a very affectionate side to him; he loved to be out and about with his two companions and teammates, Tia and Riley and was extremely loyal, defending and protecting his handler from any threats.
Behind closed doors, Rox was the softest dog you could meet, loving a good fuss being made of him.
Rox served the Council and the town well and will be missed by all.

Popularity: 1% [?]