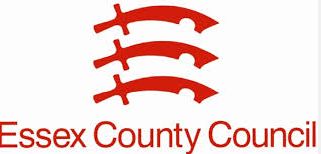 by Jo O'Reilly
ESSEX County Council have released a new public consultation looking at ways to improve services for adults with disabilities across the county. The consultation will ask residents their views on the services currently offered to adults, with the aim of increasing independence.
Despite denying that any financial cuts will be made as a direct result of the consultation, ECC hint at budget considerations, "It is important to ensure that it can meet the growing demand for services within the overall budget it has available and target resources effectively. It is believed the best way to do this is to ensure services enable people to become as independent as possible."
Essex County Councillor John Aldridge, Cabinet Member for Adult Social Care, said, "Rather than promoting independence through giving people the skills they need to live as normal a life as possible, the current arrangements encourage dependency and do little to help individuals to learn the skills they need to function well in life. The aim of the approach we are proposing is to help people move away from a destiny of high, life-long, dependency on costly institutional services to the accessing of everyday life, better health and improved wellbeing."
The consultation is now open and will close on the 12th December 2013. The full consultation is available on the Essex Insight Website.