THE VILLAGE looks more like an urban ghetto at the moment as many of the bus stops in the Church Langley housing estate have been vandalised.
Residents have been complaining and sending messages to both Essex County Council and Harlow Council calling for action.
YH took a drive around Church Langley Way and Kiln Lane to chronicle the damage inflicted on the bus stops of Church Langley.
We will be speaking to all the candidates for the upcoming local elections as well to see what they think can be done.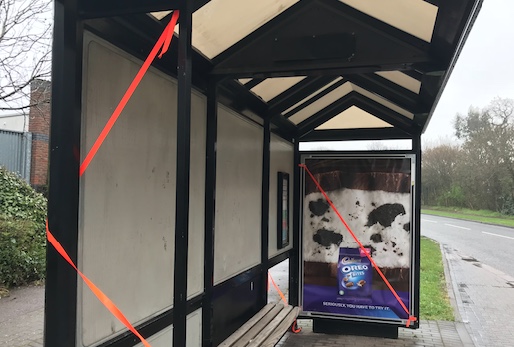 Popularity: 1% [?]