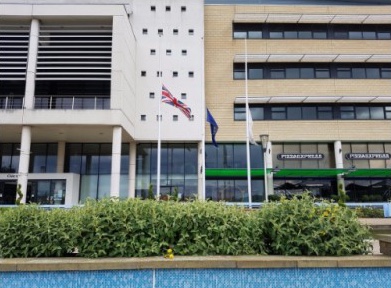 A report which reviews how Harlow Council performed in the last financial year – 2017/18 – has been published.
THE Joint Financial and Performance year-end 2017/18 report can be read at www.harlow.gov.uk/performance-reports. It looks at how the everyday services like grass cutting, bin collections, street cleaning, benefit claims, planning services provided by the Council have performed, how it has met its priorities and how budgets have been managed during the period April 2017 to March 2018.
The Council's careful financial management has resulted in an underspend of £1,276,000 which will be used to provide new opportunities for residents including a major upgrade of the paddling pools, new community and wellbeing initiatives as well as allocating money to support the Harlow and Gilston Garden Town project.
At the last Cabinet meeting the Leader of Harlow Council, Councillor Mark Ingall, presented the upbeat report, he said, "Despite this being a time of great economic uncertainty and in the face of year-on-year cuts to the funding we receive from the Government, we have performed on or above target for 49 out of 53 performance indicators and completed 202 out of 238 corporate milestones showing that the services we provide are improving. But we are not complacent, there is certainly room to get even better at providing the services our residents deserve.
"Thanks to sound financial management, delivering efficiency savings a year early and the contribution made to Harlow from our new property and environment company, HTS, Harlow Council has not only balanced the books, but once again we have achieved an underspend, which can be reinvested to improve and provide new opportunities for local residents.
"Harlow stands on the brink of an exciting future, we are well placed geographically to benefit from hi-tech economic growth, our plans for the provision of new housing and infrastructure that benefits Harlow are progressing well, and we are determined that our existing residents benefit from these exciting developments".
The Council's five priorities for Harlow are set in its Corporate Plan 2018/19 – 2020/21.
The Council's priorities for Harlow are:
More and better housing
Regeneration and a thriving economy
Wellbeing & social inclusion
A clean and green environment
Successful children and young people