Harlow Tri Club East of England Adult League Wins Third Place
HAVING attended the British Triathlon Federation AGM 2018 at Novotel Stansted Airport on 17th October, the Harlow Tri Club were pleased to pick up three awards.
Harlow Tri Club finished the East of England Adult League Season in third place overall beating lots of local established tri clubs to this prize. Two members also picked up awards, with second place going to Anna Robey in the senior female category and third place going to Gail Nicholls in the Female Vet category.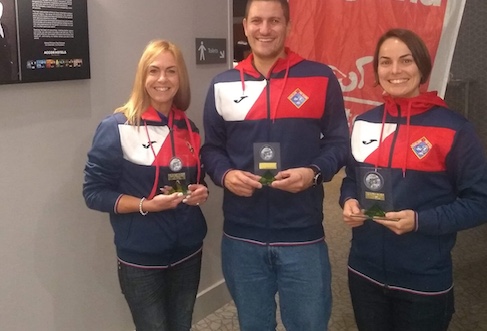 Chair of Harlow Tri-Club, Paul Schroder said: "This has been an amazing year for the young Harlow Tri Club that was only set up in late 2016, we are still only in our second full year of affiliation to the British Triathlon Federation and walked away with three awards.
"We have worked very hard to achieve British Tri Mark Bronze accreditation this year and our members have enjoyed taking part in the adult league. We have now seen the phenomenal results.
"There are 73 clubs in the East of England so winning 3rd place is an absolute fantastic result, we have incredible triathletes competing for Harlow, thanks to everyone for their hard work in making this happen"