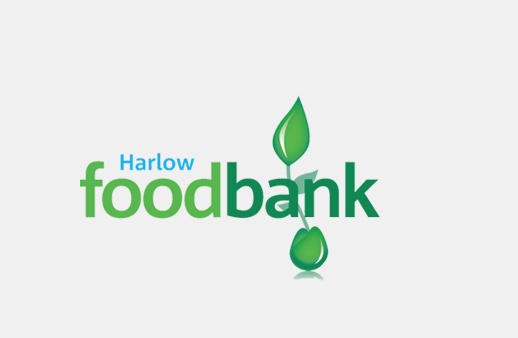 CONCERN for this winter as foodbank reveals it has fed 2,204 local people with emergency food supplies in six months
Harlow Foodbank provided three days of emergency food to 2,204 local people between 1st April and 30th September this year. Of this number, 745 (34%) went to children.
The foodbank, a member of The Trussell Trust's network which has today reported a UK-wide increase foodbank use, is concerned its help will be even more needed in the next six months of the year, as the colder weather draws in.
The figures are a 26% increase on the same period last year. The charity believes the main reason for the local increase is due to people struggling with continued issues with the introduction and implementation of Universal Credit in Harlow since July 2017.
Harlow Foodbank shares the concerns of other foodbanks in The Trussell Trust's network about the Government's new benefits system, Universal Credit.
The foodbank has needed to give emergency food and support to people who are waiting weeks for a first Universal Credit payment, not able to access support or receiving payments that don't cover the cost of essentials.
Gary Knott, Director of Community Services of Harlow Foodbank said:
"It's a real concern that in only six months we've provided emergency supplies to 2,204 local people. These figures don't even cover our busiest time of year – as the colder weather draws in, we often find more people needing our help.
"It's not right that anyone in Harlow and the surrounding area is being forced to turn to our foodbank. Our volunteers offer vital support when it matters most, but they should not need to. We want to see an end to local people needing emergency food – with a benefits system that catches people before they fall into crisis, and secure work that provides people with enough money to cover the cost of essentials, we could reach that future.
We're determined to make sure that until that time comes, emergency help is here for people, but there needs to be some long-term change because we don't want to be here forever."
The foodbank is particularly in need of tinned tomatoes, tinned vegetables, tinned meats, sugar and instant mash potato. The charity has asked for festive donations to be donated in early December at the latest, to ensure volunteers have enough time to process and distribute these donations to people before Christmas.
The running costs for the foodbank are around £79,000 a year, all of which is raised locally to enable them to continue their work. Costs include staffing, warehouse space, to sort and stock donated food, satellite space to meet people using the service, a van to pick up donated food and deliver to distribution centres, and other overheads like utilities and insurances.
The foodbank welcomes any new offers of help with funding – local businesses, organisations and individuals interested in supporting the foodbank's work can find out more at www.mrct.org.uk or call our office 01279 724515 / email [email protected]