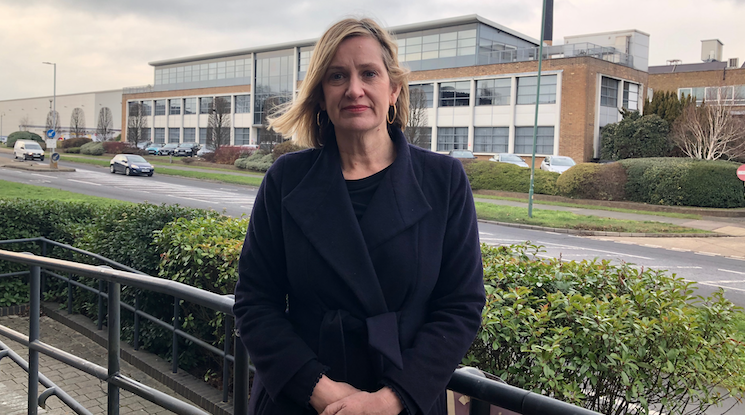 ON Thursday, 31st of January Amber Rudd Secretary of State for Work and Pensions visited Harlow and toured the job centre accompanied by our MP, Robert Halfon.
At the end of the visit she announced that she had "seen that Universal Credit is a force for good".
Eugenie Harvey, Portfolio Holder for Community and Wellbeing described Mrs Rudd as "having a laugh".
Cllr Harvey said: "I find it absolutely unbelievable that Mrs Rudd can have reached this conclusion after visiting Harlow. I can only think she did not hear the full story of the impact of Universal Credit on many of our residents.
Recent reports to the Council's Scrutiny Committee, collated from impartial sources including the Citizens Advice Bureau, paint a very different picture.
They note that 12 months on, there are 'continued operational issues' with the transition to the new system and consequently, people are having to wait as long as 5 weeks for a first payment.
And while working families can claim back up to 85 per cent of their childcare cost, they have to find the money to pay for it upfront and wait as long as 6 months in some cases to be reimbursed. Pushing some families deep into debt.
According to analysis provided to the Scrutiny Committee, rental arrears is an area of growing concern. As at July 2018, 933 Council tenants were in receipt of Universal Credit and of these, 680 – nearly 73% – had fallen into arrears.
Cllr Harvey said: "Behind every statistic is a story of real-life hardship, often affecting the most vulnerable members of our communities – people with disabilities and mental health problems, not to mention families with young children.
"Frankly, to hear her describe it as a "force for good" must feel like a slap in the face to the many, many people who are not flourishing as Mrs Rudd would have us believe is the norm for people on Universal Credit."

Popularity: 1% [?]