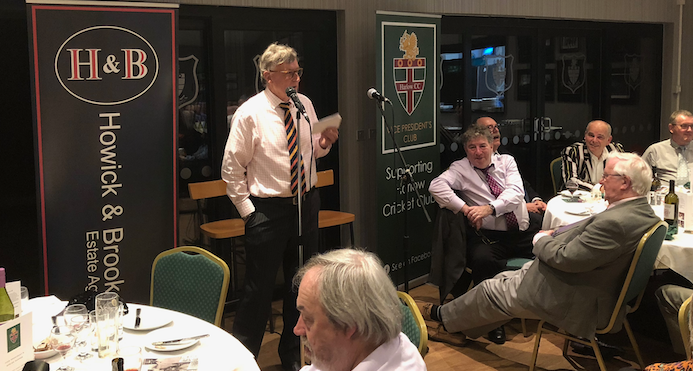 ONE of the mainstays of the Essex County Cricket team in the 1970's was a guest speaker at the Harlow CC's spring supper on Friday night.
A packed audience at the Chippingfield-based club was entertained by Stuart Turner's memories of his early days in cricket facing offers Freddie Truman to the triumphs of the Essex team I competitions such as the John Player league.
Sports organisations from across the town were treated to lovely supper and entertainment.