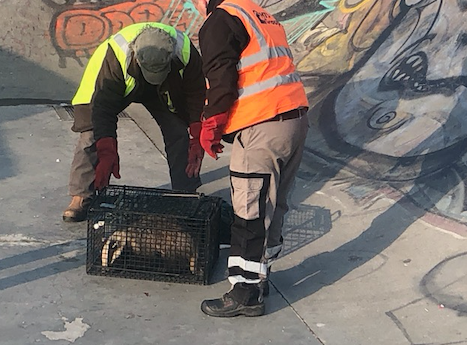 THE following started out as a bad(ger) news story but thanks to HTS it's got a happy ending…
Early on Saturday morning two operatives from HTS arrived at the skate park in Harlow Town Park to give it a clean and discovered a female badger that had become stuck in the bowl section!
The badger, which is blind in one eye, was in some distress and had cut her chin whilst trying to escape. HTS made a call to the Harlow Badger Group who came out to help. They managed to safely retrieve the badger and take it to a vet who checked her over and patched her up.
She was, thankfully, able to be released back into the wild on Sunday evening.
Thanks to HTS and the Harlow Badger Group for their swift action!