HERE is the full list of artists playing the main bandstand at Harlow Town Park.
They now have an Acoustic Marquee Line Up. The Marquee will be situated near to the Bandstand, so if you do get the chance, please pop over, take a look and support. They have some great local performers for you and it's running both Saturday and Sunday from 1pm-6pm and finishes before the headline acts play on the main stage.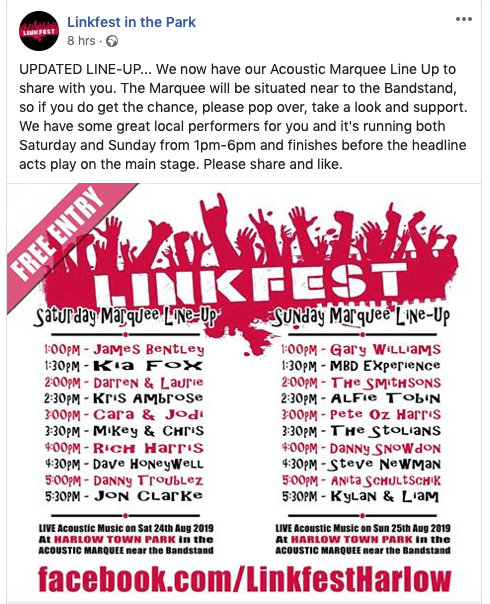 One of the most popular acts are The Stolians. They recently played a session at the Garden of India in Bush Fair.

Popularity: 1% [?]