WITH rumours of a General Election swirling (at least they were on Tuesday morning when we wrote this), we thought we would publish the results of the General Elections in Harlow since 1970.
As you may see, Robert Halfon (Cons) has a majority of 7,031.
Anything under 10,000 is considered a marginal.
Both main parties could and did claim positives from 2017 but it appears that each election is a political micro-climate all of its own.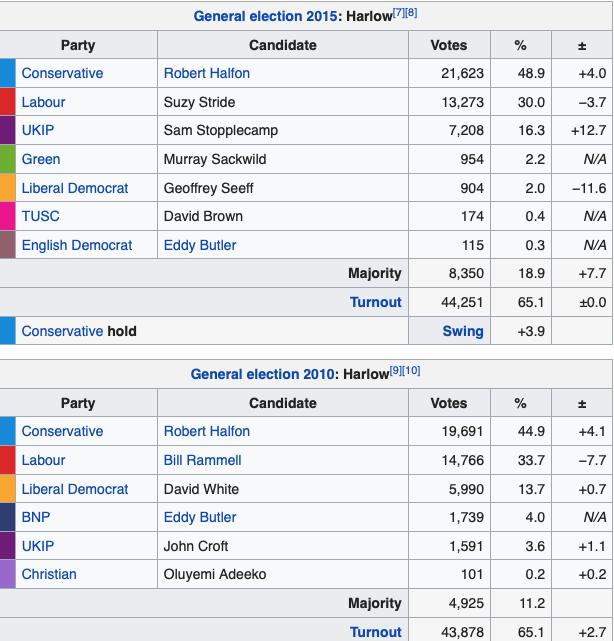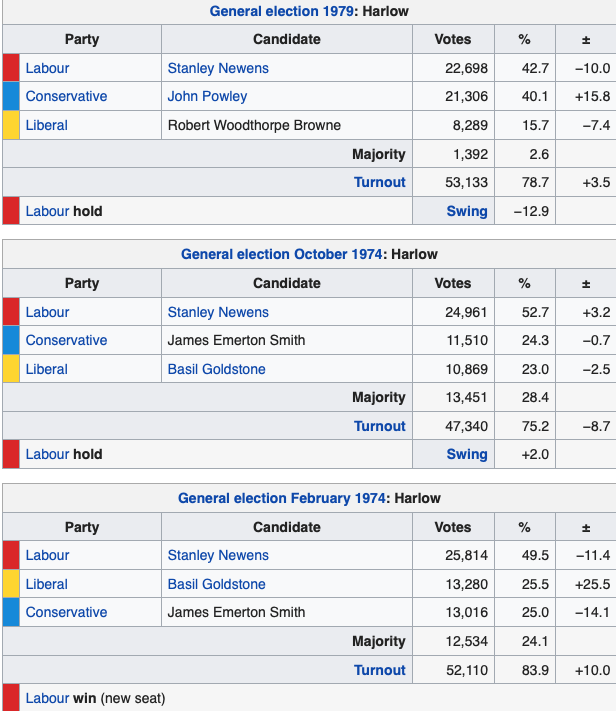 Popularity: 1% [?]