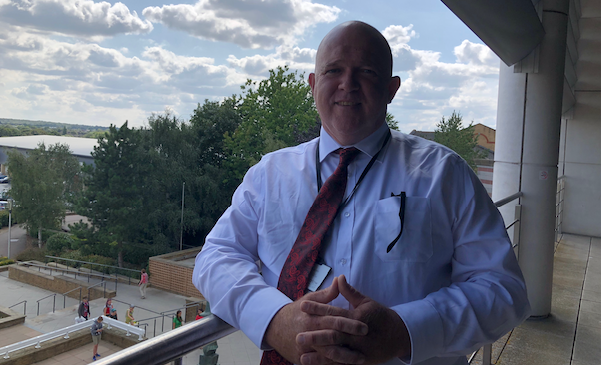 WELCOME to the second edition of my monthly blog, written exclusively for Your Harlow, looking back at what has been happening in the Council during the month of October.
Permitted Developments (conversion of office blocks to residential)
Early this month I met with the Leader of Three Rivers Council in Rickmansworth. They have been using converted office blocks in Harlow as emergency accommodation for homeless people from their district. Cllr Sara Bedford agreed with me that this was unacceptable, but argued that her Council had little choice in the matter as the Local Housing Allowance cap had made emergency accommodation in Rickmansworth unaffordable. I was pleased however that she was able to tell me that she had decided to reduce the number of units they lease from twenty to five and that she aspires to using none, but she was unable to provide me with a firm promise of when this would be.
I also met with the Leader of Havering Council. They too had been sending homeless residents to office block conversions in Harlow and in much greater numbers than Three Rivers. Havering had also been discharging their duty to those residents, which meant that when the shorthold tenancy expired the residents became Harlow's responsibility. I was delighted that by the end of our meeting I had a firm commitment from the Leader of Havering Council, Cllr Damien White, that they would cease offloading their homeless problem on Harlow.
Next month I am due to meet with the Leaders of Lewisham and Broxbourne Councils. I will try and persuade them that out sourcing their accommodation shortage is wrong for the people they relocate and damaging to Harlow and that they need to find alternative solutions. In the meantime we continue moving ahead seeking Article 4 Directions that will restore the requirement for office block conversions to go through the normal planning channels, giving Harlow Council a say in developments in Harlow.
Plant a tree
The Council launched its plant a tree scheme. We aim to work with community groups and individuals to plant a thousand "whips", (one year old trees) in the urban landscape of Harlow. Trees have a cooling effect in towns, they capture carbon from the atmosphere and they provide a habitat for wildlife. Harlow was designed as a Garden Town a principle of which was bringing the countryside into our built up areas, we aim to foster this principle. If you know of a space that would benefit from tree planting please contact the council and we will offer free advice and, if the area is suitable, free trees.
Cabinet
In our last Cabinet meeting the Council agreed to adopt a new homelessness strategy, committing to build on our already successful schemes to reduce homelessness in our district.
We also awarded contracts for maintenance of the Science Park and Nexus building to HTS, our council owned property and environment company. The Science Park and HTS will help build a healthy economy with income and profits from both ventures being kept in Harlow.
STEAM
Harlow museum, recently taken back under Council control, continues to show its value to the town by holding a STEAM (Science, Technology, Engineering and Maths) event) attended by young people from Harlow. As a town we are uniquely placed to attract businesses that work in the science and technology areas. This means the creation of many well paid rewarding jobs, we must ensure that Harlow residents have the skills needed to get these jobs bringing security and economic prosperity to their families and our town.
Awards, awards, award
Harlow was in the news again this month. Our town park was officially named as one of the top ten parks in the UK after a public vote. My thanks go to the staff and volunteers who have worked so hard to earn this national accolade. It's richly deserved and with its ponds, tree lined walks, open spaces, outstanding play areas and of course Pets Corner, all free to use, it's well worth a visit, even as the days get chillier.
Street Lights
When the rest of Essex falls into darkness at midnight every day, Harlow will stay lit by streetlights after we renewed ouragreement with Essex County Council to keep our lights on. Residents have told us that the streetlights help them feel safe and secure, and we are sure it reduces the number of trips, falls and accidents that would happen if we had allowed the lights to go out.
Poppies
If you haven't seen the display of poppies outside the Civic centre, you must come along. This tribute to those who paid the ultimate price to defend this country in times of war is worthy of national attention. Designed by artist Val Fitz-Johnit features poppies cascading from the balcony across the flower beds and into the water in front of the building. I was proud to have been one of so many volunteers to have played a part in the realisation of this project by painting some of the poppies.
Gary Knott
Finally it was with great sadness that we learned of the death of Gary Knott. Gary founded the Harlow foodbank and devoted much of his life working in the community. He was highly respected by all who knew him and he will be sorely missed.

Popularity: 1% [?]