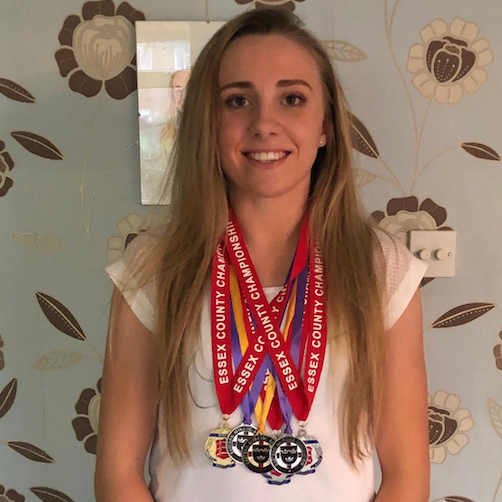 OVER the weekend a small band of Harlow athletes competed at the Eastern and Essex Indoor Championships and three in particular did very well indeed.
Dominique Diomande ran strongly in the senior men's 60m and was unfortunate that no seeding saw him in a very fast heat with only the top two progressing to the final. He was fourth in his heat and both his time and the third place runner had faster times than the top two in the final heat. Finally, Annalyse Hassanally made her U17 debut and ran well at both 60m and 200m, shaving a little bit of time of both of her previous indoor marks.
Mia Rowan made the final of the U15 60m hurdles having to negotiate three rounds in the process. Her best time on the day was a PB equaling 9.63s in the semi-final and she finished in sixth place in the final. Buoyed up by this success, she returned on Sunday to run strongly in the 200m in which she reached the semi-final and a desperate lunge to the line didn't quite take her into third place and a spot in the final. It was very close though!
Millie Upton competed in the U17 age group. She ran hurdles on Saturday but did not go beyond the first round but then came back strongly on Sunday in both the high jump and the long jump. 1.45m was enough to earn Essex bronze, earning her first ever county medal. This was swiftly followed up with her second as she jumped 4.57m to take another Essex bronze in the long jump.
Beth Harryman, now competing as a senior, competed on both days. She was delighted to pick up an unexpected silver medal in the women's shot, with a best putt of 10.51m. She also won silver for both the county and region for hurdles with a time of 9.7 seconds. Her weekend finished with winning gold for Essex and East of England with a height of 1.60m in the high jump.

Popularity: 1% [?]