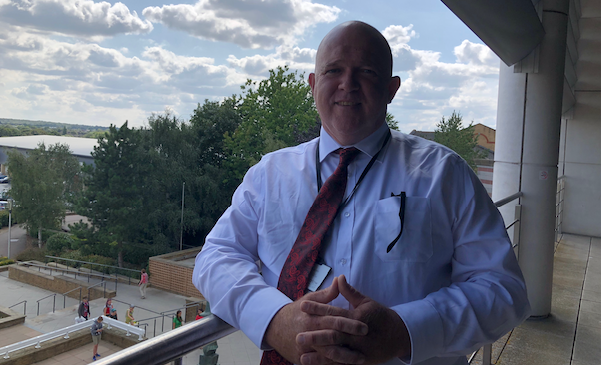 Labour Council Leader: "We are on the side of schools, teachers, pupils and parents. I wish that Robert Halfon was too."
HARLOW Labour have welcomed the news that the Government have u-turned on forcing schools to fully return before it is safe, and have pledged to continue to support Harlow's schools, teachers, pupils and parents.
Labour Leader Mark Ingall said: "As both a parent and a school teacher myself, I am aware of the importance of education, and how crucial school education is to the welfare, development and future life prospects of our children. No school wishes to operate under anything less than full attendance, and no school teacher wishes to be anywhere else than in the classroom teaching our children, but only when it is possible to do so safely.
When the Government announced its intention for schools to return to full attendance, schools expected clear and extensive guidance on how this could be achieved safely. Teachers' union the NEU laid out five key tests involving social distancing, PPE and testing, for the phased return that would minimise risks to pupils, parents and school workers. Harlow Labour gave backing to these by writing to Conservative Essex County Council on the 23 May with these five key tests clearly stated. These have not been met.
Given a lack of Government leadership, schools have been left to take individual decisions based on staffing levels, available outdoor and indoor space, classroom sizes, the age of their buildings and many other factors. I applaud every school in Harlow for their Herculean efforts in trying to meet the Government target, taking steps to open to more pupils on the 1st June and attempting to plan for a return to full capacity. Unfortunately, years of funding cuts have left many of Harlow's schools desperately overcrowded, and a full, safe return has proved to be an impossible mission.
Parents, teachers and pupils have not been given the reassurance of a clear plan and strategy from the Government, and now they have been let down by our local MP Robert Halfon on the Victoria Derbyshire Programme. He seems prepared to compromise safety by dogmatically insisting on a full return when the five key tests have not yet been properly met.
Mr Halfon's attack on "teaching unions" and "local authorities" shows how out of touch he has become. His attempts to lay the blame on teachers and schools – who want nothing more than to have classrooms back to full capacity when it is safe to do so – is a kick in the teeth for all those involved in education, who have kept schools open for vulnerable children and the children of key workers while delivering learning online for those that could not attend. It's clear that he is ignoring the concerns of parents and pupils and the challenges that our schools are facing.
Harlow Labour will continue to support our schools through this crisis and beyond. We are on the side of schools, teachers, pupils and parents. I wish that Robert Halfon was too."