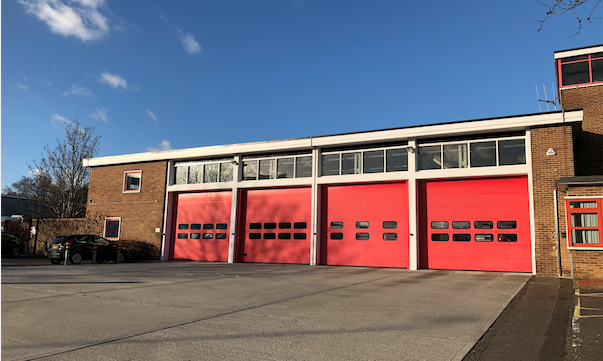 Fire Service set to continue partnership with Ambulance Service
ESSEX County Fire and Rescue Service has extended its partnership with the East of England Ambulance Service Trust during the pandemic.
On Easter Monday, 19 on-call firefighters began their shifts as ambulance drivers with the Ambulance Service as part of an eight-week partnership.
The partnership has now been extended until 8 July with 11 on-call firefighters continuing their role in driving ambulances and the other firefighters returning to fire stations across Essex.
In the last two months, the firefighters have given 6,224 hours to drive ambulances with EEAST and have responded to an average of 3,114 emergency calls.
While responding to emergencies across the county, the team has supported members of the public and their families in their hour of need. They've even helped to welcome some of Essex's newest residents, with four babies brought into the world with the help of firefighters.
Jo Turton, Chief Fire Officer/ Chief Executive said:
"I am so proud of our firefighters and their work to support the East of England Ambulance Service Trust, they've made an incredible contribution and have been there in people's hour of need.
"They've learned so much in the last two months from their paramedic colleagues and haven't hesitated to get stuck in to help. They've helped to welcome new lives and have been a comforting voice in some people's final moments. Their compassion has been recognised across the county and we could not be prouder of them.
"I'm delighted that we can continue to support the Ambulance Service and help Essex residents as much as possible during the pandemic."
Marcus Bailey, Chief Operating Officer with EEAST, said:
"We are very grateful to our blue light colleagues in the fire and rescue service and would like to thank them for their help over the past few weeks.
"We truly appreciate the fantastic support we have received from the fire service, the public, businesses and our other partners, which is helping keep our patients, staff, volunteers and the wider public safe during this pandemic. We would urge people to continue to play their part in helping the NHS by taking extra care of themselves, observing advice about hand-washing and maintaining social distancing."
The job: Kevin's experience
Kevin Cope has been an on-call firefighter at Hawkwell Fire Station for five years and for the last 8 weeks, has been driving ambulances during the pandemic.
While reflecting on the experience, Kevin said: "It's been absolutely brilliant, it's a really positive thing and it's been really satisfying and rewarding. I can't praise the paramedics enough, they've been fantastic."
Kevin – who works in the automotive industry outside of the Fire Service – has been to a variety of incidents over the last two months.
One particular incident that stands out for him was when he was able to work with the HEMS team who assisted when a man was having a fit.
Kevin said: "Working with the people inside this organisation has been great, they've been so receptive and they are so giving in their knowledge and my skills have improved. Their culture is outstanding and the courtesy they've afforded to each other has been outstanding. We can all take something back to the fire service.
"It's been a delight to be here and I feel absolutely privileged to have been given the opportunity. If I was asked again I would absolutely jump at the opportunity."
"We've all been able to communicate in ways we haven't been able to do before and it's a real opportunity to work closely in the future. There's so many aspects of what we do jointly that we can learn from each other."