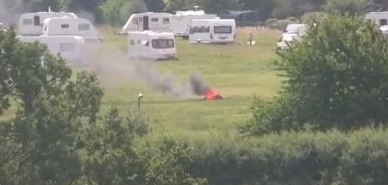 HARLOW Council went to the High Court on Friday to seek an extension to their injunction against unlawful encampments.
A council spokesperson said: "This morning, following an application from a third party requesting time to review the injunction paperwork, the High Court agreed a short adjournment of the hearing for the application for a revised injunction against unauthorised traveller encampments.
The hearing will now take place on Friday 10 July 2020.
The current town-wide injunction, which was due to expire this Sunday (14 June 2020), has been extended by the court until 14 July 2020.
"We will continue to keep residents and businesses updated on this issue."
======
A copy of the injunction order granted today (12 June 2020) by Mr Justice Murray can be viewed on the council's website at
https://www.harlow.gov.uk/sites/default/files/documents/Unauthorised%20encampments%20-%20injunction%20court%20order%20June%202020.pdf