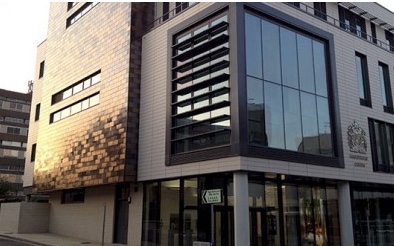 A MAN has been charged with theft and the harrassment of a number of Harlow residents.
Pamesem Forna, aged 39, of Pittmans Field, Harlow has been charged with the following.
On 18/02/2020 at Harlow having entered as a trespasser a dwelling, namely 167 Arkwrights, Harlow, stole therein Television, Sky Box and other items of a value unknown.
On 18/02/2020 at Harlow assaulted a male by beating him.
Between 18/11/2019 and 07/02/2020 at Harlow pursued a course of conduct which amounted to the harassment of a female and which you knew or ought to have known amounted to the harassment of her in that Between the 18th November 2019 and the 7th February 2020 you have attended her address on numerous occassions banging on the doors and windows and shouting at her causing her to feel harassment, alarm and distress.
Forna has pled not guilty.