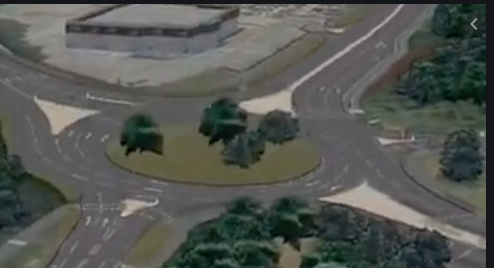 From the Essex Highways website.
https://www.essexhighways.org/highway-schemes//A414-Edinburgh-Way-Cambridge-Road.aspx
HIGH rainfall has inhibited progress on some weather sensitive works this week including the second layer of surfacing (300 metres length from River Way roundabout heading east). Three trench reinstatements have been successfully carried out to Harlow Mill Roundabout and a 60m stretch kerb installation to the central reserve has also been completed, while kerbing outside Gates Ford Garage continues.
Next week work will continue on the second layer of surfacing from River Way Roundabout to East Road along with manhole construction and trench reinstatement works to Harlow Mill Roundabout. Work will be ongoing to the central reserve.
Traffic restrictions remain in place overnight to support the works, with adjustments made according to the activities being carried out so we would ask drivers to take extra care passing through the area and observe road signs.
Overnight closures apply between the hours of 8pm and 6am on the A414 Edinburgh Way in both directions (between Harlow Mill/Cambridge Road Roundabout and River Way Roundabout) with temporary traffic lights at Harlow Mill Roundabout.
Please visit one.network for further details about these roadworks and others in the area.
Thank you for your continued patience throughout these works which will continue throughout July and into early August 2020.