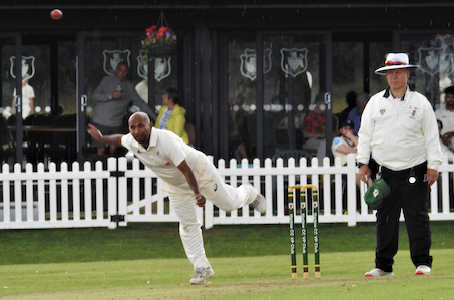 By Andy Yeats of Harlow Cricket Club
SATURDAY sees all five of our sides return to league action with the stand out fixture undoubtedly a 1st XI local derby against Harlow Town at Marigolds on Saturday. Things as they are (mid virus) the Essex Senior League divisions have been adjusted this year leading to both the leading sides in the town being pitched into the same division (Town currently normally play in a division higher than our side). The format is a straight 40 over fixture starting at 12.30pm and with the bar at Marigolds open for business, albeit with social distancing measures, and the weather set fair there couldn't be many more pleasurable places to be this weekend than your local cricket club.
A whole variety of reasons has seen many of last seasons First XI leave the club or become unavailable to play including captain Ryan Jessey. Interim replacement, Jack Sykes, has selected a young side no doubt with an eye on the future. Ben Yeats, Syed Hassan and Rehman Ahmed remain at the top of the batting order with Jon Perry, Max Baulcomb and Callum Sykes all returning to the First XI. 17 year old seamer Matt Hart makes his debut at this level alongside the experienced Waheed Azam and Andre Riddell retains the gloves.
Town are likely to be a tough challenge with a settled experienced side used to playing in a higher division but it should be a fascinating contest and ultimately its just wonderful to have a game to watch after all everyone has gone through so far this year.
Harry Burton steps up and leads the 2nd XI away at Epping 2's with 14 year old James Forde given the chance at this level after a stellar first season in adult cricket last term.
Rizwan Qayyum takes charge of the 3rd XI fresh from leading the 4's to promotion success last season and they host Woodford ~Green 2's on Spicers whilst new joint captains Nathan McCarthy and Myles Baldock (both only 17) lead the 4th XI away at Oakfield Parkonians 5's.
Russ Davies retains leadership of the 5th XI and they play Albury in the HEBL league at Hatfield Heath.
Good luck to all the sides and your support of cricket and the club would be much appreciated. One little request in these social distanced times if using a glass from the bar please return it to the designated point as this hugely assists Shelia and her staff who are working wonders to keep the bar open in the circumstances.