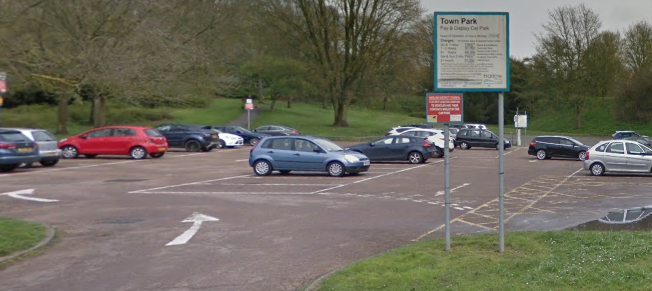 IN WHAT may well be seen as a massive u-turn, residents will be able to start using ticket machines again in car parks Harlow Council operates.
Charges in Harlow Council-operated car parks in the town centre, town park, River Way and neighbourhood shopping centres were reintroduced last week.
Having carried out risk assessments based on government guidance and local coronavirus (Covid-19) cases a temporary decision was made to limit payment options to online and over the phone only and that free parking periods had to be registered in the same way said Harlow Council.
The council has now reviewed this decision following changes in the guidance for operating car parks from the national parking association and government and having listened to concerns from the public.
From 16 July residents will be able use machines to get a free parking ticket in the Town Park and the neighbourhood shopping centres or to pay to park in these and other car parks. Residents will have both cash and contactless options when parking.
Councillor Mike Danvers, portfolio holder for resources, said: "The safety of our residents is the overwhelming factor in every decision that we make. The decision to keep machines out of action was all about helping to stop this horrible virus spreading and minimise the risk of infection. However, we know that this caused concern for residents and we have listened to those concerns too. I want to thank residents who raised concerns directly with us and through social media. We have reviewed the service taking into account the latest national guidance and we feel the car park machines are now safe to use as long as the public are advised of the hygiene measures they need to take. Everything that we are doing in response to this pandemic is reviewed regularly and changes made where necessary.
"We want to continue supporting residents and local businesses during and after this pandemic but some things we may consider will be at a cost to the council's finances and a formal council decision would need to be made."
Although infection rates are falling, residents are advised to follow government public health advice and wash their hands regularly and use hand sanitiser before and after using the machines or handling cash. For those who don't want to use the machines they can still use the contactless option with the MiPermit App, website, text or phone to claim the free parking period or pay for parking. This service can be used in advanced of parking, but not after, and can be used to extend parking time.
The machines, which have been out of action for the last four months, have been checked this week. From tomorrow morning machines will be in operation in 11 out of 14 council-operated car parks. The Wych Elm car park is unable to take cash at this time due to vandalism, but new parts have been ordered and the machines should be back up and running next week. Cash payments will restart in the Altham Grove and River Way car parks as soon as new batteries for machines have been fully charged and installed. In all locations the new cashless payment options remain available.
Cllr Mike Garnett, an Old Harlow and Essex County Councillor (Conservative), has welcomed the decision.
"I'm glad that common sense has prevailed and the council has performed this sudden U-turn on its plans to stop cash payments for parking.
"Action should have been taken sooner to prevent the risk of an emerging public health issue as a result of the changes. Many drivers crowded around the ticket machines talking to each other, trying to figure out the new digital payment system, was hampering genuine efforts to practice social distancing. Other residents found it near impossible to pay by phone.
"The council should have gone one step further and suspended parking charges for a longer period of time to encourage more residents to shop locally and help aid the recovery of small businesses."