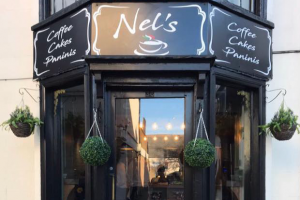 Licensing Act 2003: Public Notice of Application for Premises Licence: Nell's Coffee Shop
LICENSING ACT 2003 PUBLIC NOTICE OF APPLICATION IN A LOCAL NEWSPAPER
APPLICATION FOR A PREMISES LICENCE / CLUB PREMISES CERTIFICATE
NELL's Coffee Shop are applying for a new Premises Licence at 36 High Street, Harlow, CM17 0DW
The application is made to Harlow Council, The Water Gardens, College Square, Harlow, CM20 1WG.
We are applying for the licensable activity for sale of alcohol by retail for consumption on the premises.
Should you wish to make representations to the Council, it must be in writing and/or you can view the application by contacting the Council on 01279 446655 by 3rd September 2020.
It is an offence knowingly or recklessly to make a false statement in connection with an application. A person guilty of an offence under this section is liable on summary conviction to a fine not exceeding £5,000.
For more information contact the Licensing Department at the Council or by email: [email protected]