BY PCSO Bradley Hall
AS a reminder, since Monday 14th September 2020 in England, you must not hold social gatherings with more than six people. The "rule of 6" applies in any setting, indoors or outdoors, at home or in the pub.
Let's keep Essex great, prosperous and safe by adhering to the new rules and following what the government have issued. Thank you to all of you for all you have done and continue to do to keep Essex and Harlow safe.
#ProtectingandservingHarlow
Over the past month we have continued tackle crime throughout Harlow and in the Town Centre.
In August officers have seized thousands of pounds' worth of equipment from an unlicensed music event which was due to take place in #Harlow.  Chief Inspector Lewis Basford said of the seizure: "I want anyone who is planning to go to one of these events to think again. 
"It's early in the evening and we've already successfully shut down one event, seized the equipment, and will be looking to identify the organiser and take them to court. "Our specially-trained public order officers will be working tirelessly to shut down any similar events in the county. Not only do these large-scale events carry the risk of spreading COVID-19, but we know that they're often frequented by people who look to cause trouble for the sake of it, which will ruin the good time of anyone there. "My final message is to the organisers: we will seize the equipment – I don't care if you've hired it from someone or if it's yours, we will break up your event, and we can now fine you up to £10,000. Ask yourself, is it worth the risk?"
Also, a man has been charged for the murder of 38-year old Philip Burr that happened in October 2019. Philip died after he was struck by a car on Potter Street at around Midnight on Friday 18th October. A male, 25-years old, has been charged with the murder and has been remanded in custody. He is next due to appear at Chelmsford Crown Court on Wednesday 28th October 2020.
A 49-year old female has been arrested on suspicion of conspiring to commit murder, and a 40-year old man from the town who was arrested on suspicion of murder, both have been released on bail until Friday 18th September.
Officers will keep up the high visibility patrol in these areas as well as their general patrolling of Harlow. If you have any ASB problems within your area please report this via essex.police.uk, call 101 or if it's an Emergency dial 999.
Crime Prevention:
Recently there has been several Catalytic converter thefts taking place within areas of Harlow.

The precious metal in catalytic converters has led to an increase in their theft. To keep yours safe, ask your car dealer if they can give you any advice on locks or guards that are approved by the vehicle manufacturer.
Vehicles that sit high above the road are particularly vulnerable.

You should also register your converter and mark it with a forensic marker, which will make it harder for thieves to dispose of. 
We are working to identify those responsible, you can help us by following this advice to protect your vehicle.
► If you can, park your vehicle in a locked garage when it is unattended.
► If it's not possible to garage your vehicle, park it in a busy,
► well-lit area as close to your property as possible.
► Consider installing a Thatcham approved alarm to your
► vehicle. Ones that activate if your vehicle is lifted or tilted are particularly effective.
► Use a catalytic converter protection device or marking system.
Catalytic converters control and convert exhaust emissions from your vehicle into less toxic substances. If yours is stolen, you will know because your vehicle's engine will sound different.
If you have any information about this type of crime you can report anonymously via crime stoppers, contact police through 101 or make us aware via e-mail [email protected]
Op Sceptre Week 14th – 20th Sept 2020:
Operation Sceptre is Essex Police's targeted crackdown on knife crime. It's part of our day to day work to identify and deal with anyone intent on committing crime in Essex.
We are committed to doing everything we can to tackle serious violence, particularly knife crime, and are working hard with other organisations to keep people safe and address the complex issues behind why some people carry weapons or become involved in violent behaviour.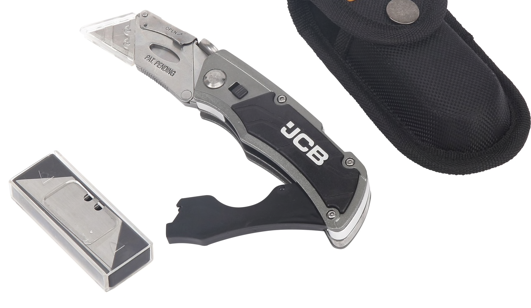 Since June 2019 Essex Police has carried out More than 225 separate policing operations have been carried out under Operation Sceptre, which includes work to gather information and evidence to take action against offenders, and we have made more than 800 arrests.
We also work closely with partners, including councils, businesses such as clubs and bars, and the British Transport Police to help keep people safe.
We are working every day to ensure our communities are safe and are taking a robust action against those involved in the sale of illegal drugs.
Harlow police officers will be conducting a week of action under op sceptre and will be targeting weapons, violent offenders, joint partnership patrols around Harlow to name a few. Keep an eye on our social media sites for regular updates on how the officers are doing.