Halfon: Support and protection for Harlow's jobs and businesses dramatically increased today
ON THURSDAY, the Chancellor set out the Government's Winter Economic Plan to support local businesses and residents in Harlow and the villages through the coronavirus. The measures announced to protect jobs include: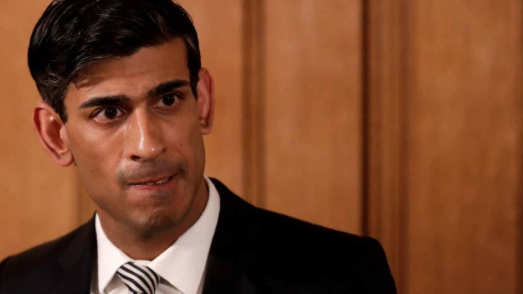 A new Job Support Scheme
Starting on 1 November, employees must be working at least one third of their usual hours. The Government and employers will then share the cost of topping-up employees wages for the hours that they have not worked due to the fall in demand due to coronavirus. Businesses will also receive a £1,000 grant for every employee that they retain until at least January incentivising them not to make employees redundant. This builds on the furlough scheme, which has protected 16,000 Harlow jobs for the last eight months.
Self-employed and self-assessment tax payers
The Chancellor has extended the existing self-employed grant scheme on similar terms and conditions as the new Jobs Support Scheme. The existing scheme has already supported over 5,000 Harlow residents. Any self-assessed income taxpayers who need extra help, can also now extend their outstanding tax bill over 12 months from January.
New and existing business loans
The deadlines for all Government loan schemes have been extended to the end of the year. Over 2,000 Harlow businesses have already been boosted by Bounce Back Loans and the Chancellor announced that the repayment of the loan can be extended to ten years – nearly having the average monthly repayment, any business in trouble can apply to suspend repayments for up to six months and can now choose to make interest-only payments.
Businesses paying VAT
Hundreds of Harlow businesses have deferred their VAT bill until March. These businesses will now be able to pay that bill over 11 repayments, with no interest, rather than having to pay in one lump sum.
VAT Cut
The 15% VAT cut for the hospitality and tourism industry has been extended to 31 March 2021 in order to support thousands of local jobs and businesses. This builds on the success of the Eat Out to Help Out scheme which supported Harlow's hospitality industry as over 109,000 meals were eaten out.
Robert Halfon, MP for Harlow, has strongly welcomed the Chancellor's statement. Commenting on the announcements, he said: "This is an extremely anxious time for many families in our community, but one that has been made easier by the furlough scheme, the self-employed support scheme and a number of other measures of Government schemes. In the past six months, I have managed to secure over £130m in support for our town and villages and that support has been dramatically increased today.
"Thousands of local jobs will continue to be supported so that families continue to have the security of a regular pay packet. Hundreds of local businesses will be protected so that they can continue to trade and grow. I will continue to work hard to ensure that everyone in our town and villages is supported and I would strongly encourage any resident with concerns to contact me."