From Cllr Mark Ingall
Leader of Harlow Council
Dear Resident of Harlow,
IN July of this year I received a letter from the Leader of Essex County Council urging District Councils like Harlow to "embrace the opportunities" of Local Government Reform, the details of which were to have been revealed in a White Paper entitled "Local Recovery and Devolution" due to have been released in September.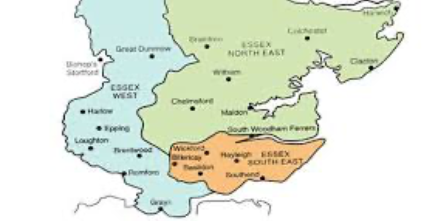 The letter said Essex County Council had "no preconceived view" of how any new structures would look, although subsequent meetings made clear this was not the case. In fact, the preconceived view of both Government and Essex County Council was that District Councils like Harlow would disappear to be replaced by larger, more remote unitary authorities, while Essex County Council, arguably the least effective part of local government for Harlow, would be retained in a diminished form and rebranded as a Combined Authority.
There were no plans for these proposals to be voted on by residents and Councils were told repeatedly, and in no uncertain terms, that if they did not fall in line with Essex County Council's plans then the view of democratically elected District Councils and their residents would be ignored, and the plans would be imposed.
Not only was this an outrageous attempt to ignore decent democratic processes, but the very title of the White Paper was misleading. Devolution means bringing decision making closer to voters, the proposals expected in the White Paper and championed by Essex County Council would be the exact opposite of devolution. And if we have learnt one thing from this pandemic it is that the more local decision making has been, the better the outcome.
Of course September has come and gone, and despite some Councils investing considerable resources in anticipating and preparing for LGR, there has been no White Paper. It was postponed until October and then we were then told to expect it in the New Year.
The minister responsible for pushing the idea, Simon Clarke, has gone. Essex County Council who urged us to get ahead of the game now say plans by the Government have been shelved, yet only on Monday the 19th of October the Local Government Minister said plans were not shelved and we should expect them to return in some form in the New Year.
One of the arguments put forward by Essex County Council for pursuing the end of District Councils like Harlow at this time was that it would bring benefit to Harlow residents. Yet a learned report by Professor Colin Copus, Professor Steve Leach and Associate Professor Alistair Jones of De-Montford University shows that many of the supposed benefits of larger units of local government are myths. In contrast to these myths this report summarises three hundred pieces of academic research over a period of fifty years and it finds no consistent evidence showing increases in Council size bringing about improvements in efficiency or service.
The report highlights independent academic research that shows that increases in the scale of councils generally leads to falling public trust, falling engagement and a reduced sense of belonging to local areas. The conclusion is that bigger is not better and that leads me to the conclusion that the drive to centralise local government is wrong in principle.
In our Full Council meeting last night Councillors considered the question, "Is this the right time for local government reform. And the answer was a resounding no from your Labour Councillors. (Unfortunately Conservative Councillors abstained, putting party loyalty ahead of the need to stand up for Harlow). It was Labour's view that Essex County Council and the governments' plans have a deliberately misleading title, the leaked proposals are not devolution they are centralisation.
The timing, coming as it does at a time when this Conservative government is failing in so many other areas, is reckless in the extreme. And the process of implementation is chaotic. Essex and the government should be prioritising things like feeding hungry children during school holidays, fixing test and trace to avoid the need for a national lockdown and preparing the country for the end of the transition period, rather than tinkering with local government.
So, until reform can be shown to be of benefit to Harlow residents. Until Harlow residents' permission has been granted through a democratic vote, Harlow Labour Councillors' message to the Conservatives in Essex and the incompetent Conservatives in Westminster is "Hands Off Harlow".
============================================
Comments
Mark Gough
What an absolute crock of sh*** from Ingall! Harlow Labour Party care about one thing, and one thing alone – clinging onto to power in Harlow, the only part of Essex they control. They know making fewer and larger Councils will mean they lose that. They couldn't give a monkeys what Harlow Residents think. In fact I bet they won't even ask them, for fear of a result they don't want!
Manny Doku
I have, since partially working with ECC, that the quality of most of the councillors therein have questionable abilities. There is, therefore, no surprises in what they understand by devolution and the way they are going about it. They seem to lack appropriate knowledge of proper governance. They continue to play games, as usual.
Richi
hey the government keep trying to get rid of councils so that housing association can take over and put money in the back pockets of mp's
Kthe5
I belive the report mentioned above is this:
https://districtcouncils.info/wp-content/uploads/2020/10/DCN-Bigger-is-not-better-Report.pdf
Tim Allen
No way