ESSEX County Council announces £1.5 million winter support for children, families and the most vulnerable and welcomes additional government funding to come.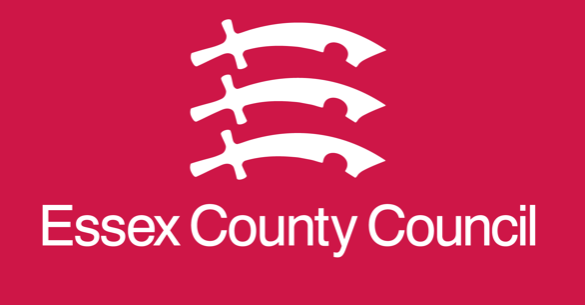 Essex County Council is announcing its latest plans to support families through the winter and school holidays during 2021. Funding for foodbanks, extension of holiday camps, investment for families in deprived areas and targeted support for vulnerable people are all included. 
The announcement from Essex County Council coincided with a government statement that outlined additional funding for local authorities in England that will see ECC receive some £3.8m in December for assistance with holiday hunger and camp programmes as well as help with food and bills for the hardest hit families and individuals.
ECC has plans for just under £1.5m from existing funds to be used for increasing funding for food banks and access to food including through the Holiday Hunger club to support children and their families through to March 2021. In addition, this funding will support holiday camp programmes through Easter and Summer holidays in 2021.
Cllr Louise McKinlay, Essex County Council's Cabinet Member for Children and Families, said: " When we launched our Working Families Programme in Summer 2019, we made clear our ambition and drive to support families across Essex. The pandemic has made that need more acute, which is why we have put in place a comprehensive support package over the last few months with a particular focus on July and August and more recently over the October half term. We know that more help is needed, which is why we are now looking to go even further."
Essex County Council has been working on extending existing plans and is announcing the following key areas of support:
Extension of the Holiday Camp Scheme that ran in the Summer 2019 to cover Easter and Summer 2021. New sites will be added across the County to offer wider opportunities for working parents to sign up to free childcare activity camps for their children, with the option to pay a small fee for an extended day offer.
Money for foodbanks and associated organisations, enabling them to provide at least 14k Christmas food packages for those in need. (Equivalent to the number of Essex families on free school meals due to household income.) Additional support will be provided over each school holiday, including the half terms.
Care leavers – providing 750 young people with extra support and supplies over the Christmas period.
Funding for HomeStart to target additional help to those families with pre-school children, who are living in our most deprived communities.
Holiday activity sessions for our most vulnerable families, providing food and targeted support,
The package enhances a wide ranging programme that was announced last week to help fund partner organisations, community groups and provide essentials to families across Essex. Councillor McKinlay said: " Times are very difficult for many families are present and we know that this additional investment will make such a difference to working families and those in need across the county. I am delighted that our efforts over the Summer and half term holidays can now be extended so more families can benefit."
Welcoming the government's extra support to councils, Councillor McKinlay said, "This significant new government funding for such schemes is well timed. It will enable us to build on all that we have done to date and further extend the additional plans that we are putting in place today to support children, families and vulnerable people. Over the coming days, I will be focusing on how best this extra money can be used. We will work closely with our partners to identify and work out where to target the additional funds that have come from government. We want to ensure that children of all ages – whether pre-school, primary age or teenagers and their families have access to the food and the essential help that they need not just over the winter but through next year as well."