OUR friends at Harlow Running Club have been bonding even more over these difficult times by asking for pen portraits of their members.
These highlight that members of a running club such as Harlow come from all walks of life.
Leanne Bennett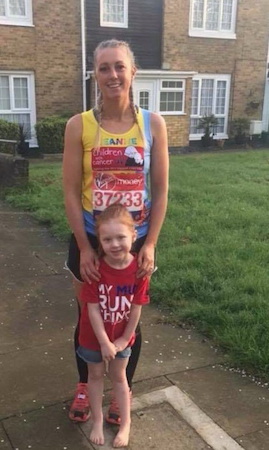 'How long have you been a member?"

I joined in June 2018 after running the London marathon and oddly vowing never to run again!
"When did you first get in to running/triathlon?"

I joined Harlow running club as a 12 year old girl, competing in cross country and mainly 800m then as the club merged with Newham and Essex Beagles I joined Harlow Athletics club competing in 200m mainly.
I stopped running when I turned 15 and discovered boys!
Fast forward 11 years I started running again when I lost my first daughter to leukaemia, it literally was my lifeline.
''What is your proudest sporting achievement?"

Running the London Marathon in 2018 and raising over £7000 for a children's cancer charity in memory of my daughter.
''What has been your biggest achievement during Covid?"

Managing to keep up running despite having had covid, go from working part time to full time (my company supply PPE to the NHS and care homes), homeschool my three children and stay relatively sane in the process!
=================================
Dominic Emery
How long have you been a member?"

I joined around December 2018  

"When did you first get in to running?"

I did the CouchTo5k program about 3 1/2 years ago with my first 5k being Harlow Parkrun on 25th Feb 2017 

"What is your proudest sporting achievement?"

Completing Prudential Ride London in 2017, the year Hurricane Bertha blew in. Non stop wind, rain and floods 

"What has been your biggest achievement during Covid? 

Training for and running my first Marathon in October. Controversial opinion, but I'm struggling to see how the real thing in London will beat the fun I had running with the HRC crew on flooded roads and riverbanks. It was awesome.

Tell us a fun fact about yourself?

My favourite day of the year is press day at Chelsea Flower Show. I get to meet the celebs and show them around our garden in the morning and then see the Queen and other members of the Royal house in the afternoon 

What is your favourite film?

Hmmm got loads but have seen Top Gun the most 

Popularity: 1% [?]