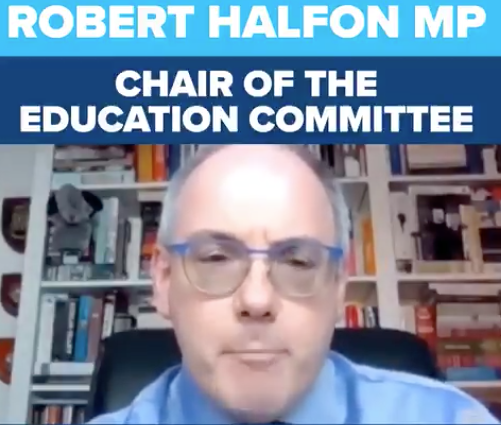 ROBERT Halfon, MP for Harlow and Chair of the House of Commons Education Select Committee, has this afternoon set out a four-pillar plan to revitalise adult learning and skills training in Britain. His speech in Parliament today follows a landmark report published by his Education Select Committee in December.
In his speech, Mr Halfon set out "four pillars" to return Britain to the "world-leading" adult education system that it had "only 40 or 50 years ago".
1. An adult community learning centre in every town

Mr Halfon spoke of the importance of adult community learning centres which are "bringing learning to disadvantaged communities". He said: "In Harlow, we are lucky to have a fantastic adult community learning centre. It will soon be relocated to the beating heart of the town in the Harlow main Library building".
2. Introduce Individual Learning Accounts to give adults choice and agency over their skills development

Funded through the National Skills Fund, Mr Halfon recommended Individual Learning Accounts could be introduced and "aimed at those who would benefit the most, including low-skilled, low-paid adults". The accounts would allow adults to 'hop-on hop-off' their learning to fit around busy lives.
3. Nurse part-time Higher Education back to health
Mr Halfon welcomed the Government's Lifetime Loan Entitlement but noted that part-time learners tend to be "highly debt averse", and as such, recommended "fee grants for part-time learners from the most disadvantaged backgrounds who study courses that meet the skills needs of the nation" to "really transform adult learning". He recognised: "they are, on average, older and have more financial commitments. Over a third have dependents to think about. Many are from disadvantaged or very modest backgrounds."
4. Introduce Skills Tax Credits for employers to revitalise adult training
"Just as the Government has introduced an R&D tax credit and tax refunds for construction companies investing in machinery announced in the Budget, it should invest in a skills tax credit for the skills that are regarded as having strategic importance for the nation", Mr Halfon recommended.
In her response to Mr Halfon's debate, the Skills Minister congratulated Mr Halfon on his debate and the Committee's report and said: "I know he cares very deeply about adult skills both as Chair of the Education Select Committee and as a former Minister of State for Apprenticeships."
Mr Halfon concluded the debate by saying his Committee is "going to campaign on these things again and again and again. I will die with the word 'campaigner' emblazoned on my grave. I think the Minister has got the message. We need a giant leap for adult learning."
Video of debate can be found below.
https://parliamentlive.tv/event/index/f3d210ee-0aab-4050-9fe5-e8b09e5f4ed2