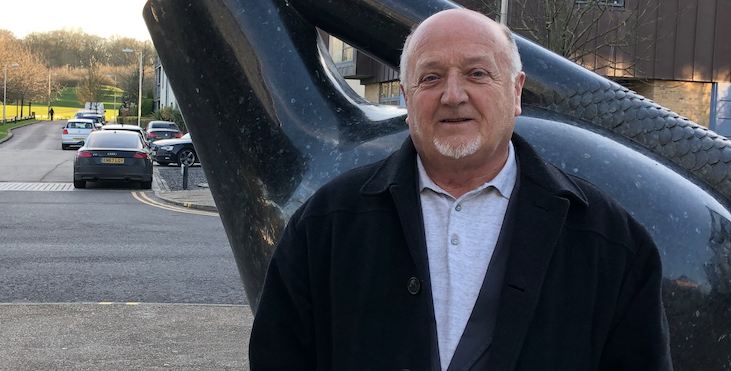 THE PORTFOLIO holder for Transport, cllr Danny Purton, who is also a councillor for Mark Hall, has written an open letter, slamming the record of the cllr Mike Garnett, who represents Harlow North on Essex County Council and the ward of Old Harlow.
Dear Editor

I am writing to you about Mike Garnett, the incumbent Tory councillor on Essex County Council for Harlow North, who is defending the seat again in the upcoming local elections. You may also be aware of the extremely scurrilous and misleading leaflet that has been distributed in his name by the local Conservative party in recent days to the residents of Harlow North.I feel that in order to counter some of the untruths and his claims of what he hopes to achieve if re-elected, a light should be held up to his performance so far as a County Councillor and made available to all of the citizens of Harlow. I have lot of evidence regarding his complete absence of involvement in many areas that he is responsible for, both as a Essex County Councillor and as a Harlow District Councillor. Below are those I feel are the most important.
Mike Garnett stated when elected last time his main priority would be to oppose and stop the widening of Gilden Way in Old Harlow. He has failed to do this. There is no evidence that he ever campaigned to this effect in his capacity as a County Councillor and has remained silent on the issue ever since.
A second commitment he gave at the same time was to protect the highways and byways of Harlow North and specifically in Mark Hall and Netteswell. There is no evidence of him taking any action at all in this regard. A serious issue has been the condition of the cycle path that runs between Netteswell and Mark Hall. This is used daily by parents and school children attending The Spinney primary school. It is clear that the current state of the cycle track poses great risks to those using this thoroughfare due to numerous pot holes and surface faults.A campaign, led by local resident Lesley Shenton, has highlighted these issues widely to all councillors and the wider public. There was a recent meeting held between Essex County Council officers, local residents and Harlow Council to try and resolve these issues. Despite being the area's County Councillor and Essex County Council having the statutory responsibility for Harlow's cycle tracks Mike Garnett failed to attend the meeting and has shown no interest in the issue whatsoever. It should be noted that these faults have developed and worsened in the four years that Mike Garnett has represented Harlow North.
The residents of Harlow and especially those living in Old Harlow, will be aware of the recent problems caused by the former landlord of the Chequers Public House. Numerous complaints had been made to both Harlow Council and the police about high levels of anti-social behaviour at the premises. This not only included loud noises but also drug dealing and flagrant disregard of Covid-19 regulations in place at the time to protect the public. Despite the pub being not only in the Harlow North County Council constituency but also in the Old Harlow ward of Harlow Council, for which Mike Garnett is also the responsible district councillor, he played no part in either responding to complaints from his constituents about this matter and was conspicuous by his absence in the successful enforcement action to close the premises down.

In my role as the portfolio holder for Environment and Member Champion for Highways and Infrastructure, the only time I have received any communication from Mike Garnett about any issues involving anywhere in Harlow North was when Mr. Garnett wanted support for his efforts in making the street where he lives a one-way street. It would seem that Mike Garnett's idea of representing the citizens of the wards and areas he is responsible for is limited to the residents of his own street and maybe only his own house.
I feel that all Harlow residents, and specifically those in Harlow North should be made aware of these matters. Before voting for him again, they should ask themselves given his track record of representing the views, hopes and concerns of Harlow North residents over the past four years, is Mike Garnett a fit and proper person to take on such an important role again. 
Yours Sincerely   
Danny Purton
Harlow District Councillor
Mark Hall Ward