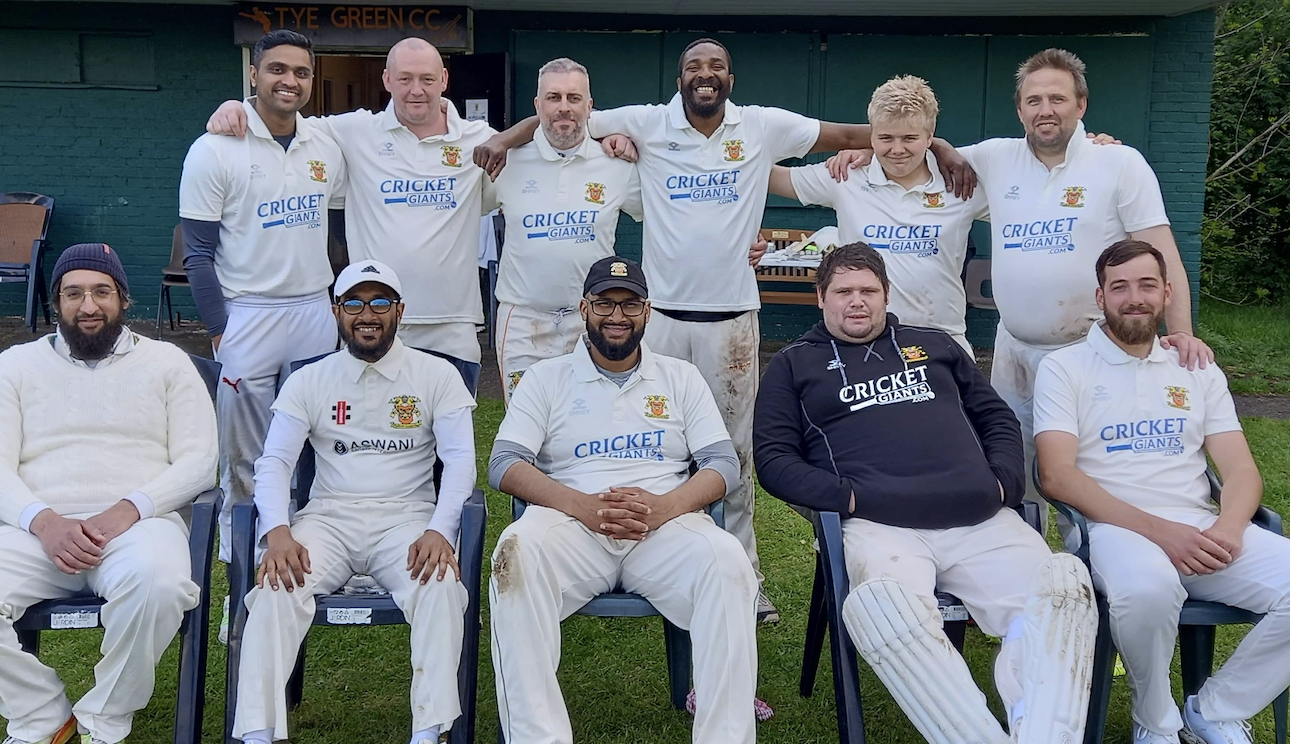 TYE Green put in a tremendous performance to win their first game of the season against St Margaretsbury and sit top of the league.

Tye Green CC batted first and posted 235 for 8 wickets over 30 overs.
A fantastic debut from Tryshan Fernando scoring a brilliant 109 with the bat backed up by Jack Tracey, scoring a brilliant 38.
Trumayne Lintonbon-Baker took two wickets for 21 runs off 6 overs.
Subbair took 1 wicket for 16 runs of 4 overs. Arif took 1 wicket for 19 runs off 5 overs.

St Margaretsbury then came in to bat and posted 138 for 4 off 30 overs.

This was a great win for Tye Green CC who now sit top of the table on 40 points from two games. One win and one cancelled game due to rain

Tye Green CC face Mill Hill next week away.