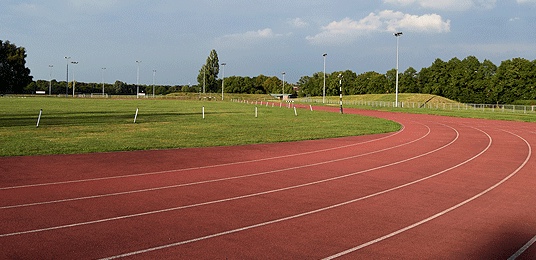 SAL Match One, Chelmsford 20 June
SURELY, no athletic season has begun as late as the 2021 season: with continued Covid restrictions it did not get underway until a day short of the Summer Solstice. And it is not only this lateness that marks the season out as unusual. With restrictions still in place, the league organisers took the decision to operate in 'Covid bubbles', to minimise further contact and travel. Harlow, Braintree, Basildon, Chelmsford and Colchester Harriers all make up the Essex League and will contest four matches together.
Sunday's first fixture saw the hosts, Chelmsford, comfortably take the victory. Basildon were second and Harlow third. Fifty points further back in fourth were Colchester and Braintree ended the day in fifth.
There were some notable performances: Marley Sarling went under 11 seconds for the first time, recording 10.9s in the 100m and James Petty stepped in to run the 200m and won the B string race in 23.3s. Bebe Jackson equalled her 14.4s personal best, set only on Wednesday at the same track. This is noteworthy as it consolidates her position as third ranked T44 athlete on the Para rankings.
Katie Brennan made her senior debut and was fourth in the discus. Emily Scofield was also making her debut and was third in the B string discus. Another debutant, Ellie Marklew, threw over 30m to take fourth in the javelin. Beth Harryman picked up two PBs in hurdles and shot respectively. And yet another first-timer, Eloise Tyrell-Price performed well in the sprints and relays. There were further debuts for the men with Jake Lacey and James Malyon taking their senior bows. Both ran well and Lacey's 4.37.2 as an Under 17 athlete was particularly strong.
As ever, club stalwarts, Glen and Carl Paxman, Donald Campbell, Dave Bauer, Millie Upton, Eilidh and Mairi Malcolm bolstered the team by filling in gaps and ensuring as many events as possible were covered. They were joined in their endeavours by the welcome return of Will Marklew. Marklew has re-joined the club as a 'second claim' athlete: he is currently with City of Sheffield, as part of their British League team, as his first club.
Full results may be found here: https://www.southernathletics.org.uk/2021.html