CLEARLY this pandemic has been a terrible time for everyone across the UK. Many of us have lost family members and loved ones.

However, we have also seen the strength of human kindness. All those people who have worked so hard to keep this country going while also supporting those who are most vulnerable in our society.
One group of people who do deserve thanks are those working at Harlow Foodbank, who have continued to work throughout the pandemic, ensuring that no family in Harlow goes without food. I am proud that while I was cabinet member for communities and wellbeing, we were able to support the work they do by donating £10,000 to support families during the pandemic.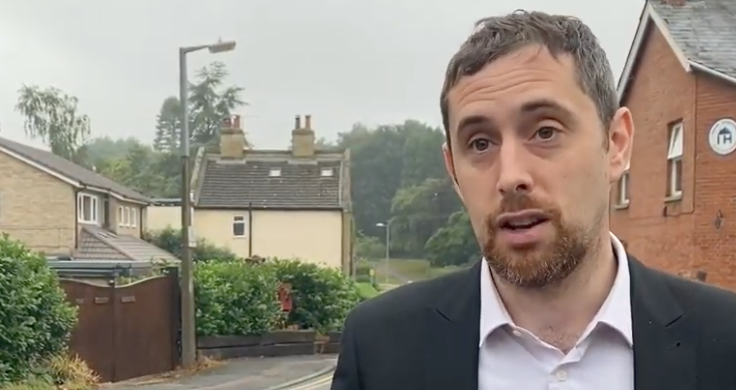 Sadly, the government seems determined to ignore the concerns of the Trussell Trust, who run a number of the foodbanks, including the one in Harlow, and are concerned about the removal of the £20 Universal Credit uplift which was brought in last year.
This cut is set to affect thousands of people and families in Harlow, which, according to DWP's statistics for May, has over 9,500 people in receipt of Universal Credit – that's over 10% of the town's population.
It's worth bearing in mind that many of these people will be working, yet still need to claim Universal Credit, just to get by. According to research by the charity Action for Children, hairdressers, shelf stackers and carers will be among the working families facing the biggest overall drop in their benefits income since 2010, if the cut to Universal Credit goes ahead next month.
With the increase in energy bills looming too, we're going to see cases where people who were already struggling are going to experience a cut in Universal Credit by £80 per month, and an increase in their gas bill by £20 – so they will be down by £100 a month in a matter of moments. The mental health impact of that is going to be huge.
Gary Lemon, the director of policy and research at the Trussell Trust says "Millions of people could be forced to turn to food banks as the UK government plans to cut Universal Credit payments by £20 a week this October.
"Cutting this lifeline will be a devastating blow for millions of households already struggling to make ends meet. It would be wrong of the government to take away £20 a week from already precarious incomes and push even more people through the doors of food banks.
"But it doesn't have to be like this. The answer must be to ensure our social security system provides people with enough money to cover the essentials. At the very least we're saying this October, the government must choose to protect people and choose to keep the lifeline.""

Twenty pounds may not seem like a lot but to families on the poverty line it will make a huge difference. Like the Trussell Trust I urge the government to reconsider.
If you agree please write to your MP and tell him it doesn't have to be this way.
Chris Vince