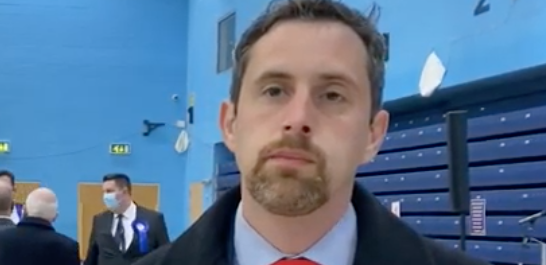 THE LEADER of the Harlow Labour group has criticised the comments regarding GP access by Conservative councillor Nick Churchill.
Councillor Chris Vince said: "I was bemused by the letters written by Cllr Churchill berating our GPs and then going on to criticise our NHS.  Has Cllr Churchill forgotten that it is his party who have been in power for the past 11 years?  Perhaps he's forgotten that it was his government that closed NHS walk in centres? Or that it was his government that shut many A&E departments? The A&E at our own hospital, PAH, now serves a huge area, as these departments at nearby hospitals have closed.
Also, does he not realise the power of his words? The problem with comments such as those from Cllr Churchill are that they do nothing to solve the problem, they only serve to make GPs and GP practice staff feel further demoralised and it could be said, more likely to experience abuse. 

I am also disappointed that GPs have not moved towards face-to-face appointments.  However, I know this is in part down to a shortage of GPs and the fact that some GPs are being asked to help out in understaffed hospitals – but the lack of staff is nothing new. 

Prior to the pandemic, the government made a commitment to recruit 6,000 GPs and 26,000 support staff – a commitment they are yet to make good on. 

Despite the lack of staff, figures released by NHS Digital last week showed that GPs have conducted 25.5million appointments in August, compared to 23.8million in the same month of 2019. 

Commenting on the levels of unsustainable workload, Prof Martin Marshall, chair of the Royal College of GPs (RCGP) has recently said: "We simply do not have enough GPs to meet the needs of a growing and ageing population, with increasingly complex conditions, on top of managing the fallout and work backlog from the pandemic. If general practice collapses, the rest of the NHS will follow not far behind it." 

Since 2010 we have seen an increase in A&E waiting times, despite the Tories lowering waiting time targets – they then failed to meet their own targets. Every worker in the NHS is being asked to work harder and harder, while at the same time pushing the government for a pay rise – check out the #NHSpay15 campaign or go here.
"The strain that has been put on our NHS and the workers within it has meant that when we did face such a terrible pandemic, we were underprepared to deal with it, and fell far behind the majority of our European neighbours. Things could have been different – there was a choice, and there still is". 

It's interesting that Cllr Churchill is now moaning about the situation his own party have created due to over a decades' worth of funding cuts to our NHS.  Has he only just realised how bad things are?
But it doesn't have to be this way.  My advice to Cllr Churchill would be to vote for Labour in the next General Election if he wants to see the truly 21st century health care this country so desperately needs. 
His Tory friends in Westminster have sadly let us all down and berating doctors about their perceived failings isn't going to help.
Chris Vince