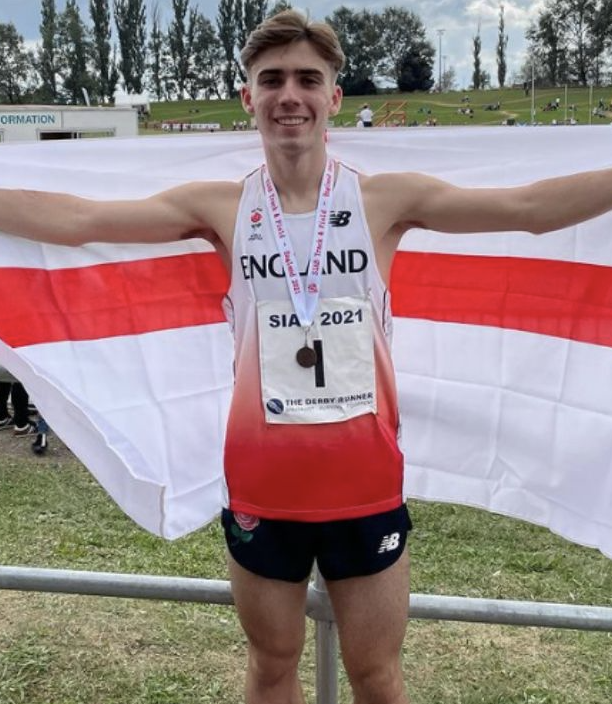 HARLOW-based athlete Danny Raymond has started off his road and cross country season in fine style.
The English Schools Inter Boys 800 metre champion represented his club Woodford Green and Essex Ladies (WGEL) in the National Road Relays  U17 boys at Sutton Park,Sutton Coldfield.
His first leg was over 3886 metres on an undulating course.
With 100 metres to run Danny was lying 13th then Danny swept past seven runners to come in 6th in 11 mins 56 which gave him 10th fastest overall.
His club WGEL placed 4th at the end.Danny was operating at 14 minutes 42 pace for 3miles.
Just four days later Danny represented his school, Bishops Stortford High in English Schools Cup match at St Albans.
Danny ran in the senior boys race over 5900 metres over cross country and placed an excellent 3rd place being in amongst the top runners for Hertfordshire.
His school placed 2nd so are through to the regional finals.
Danny knows that a good winter is needed if he is to go under 1 mins 50 for 800 next summer.This for Danny is a fine start to the winter season.