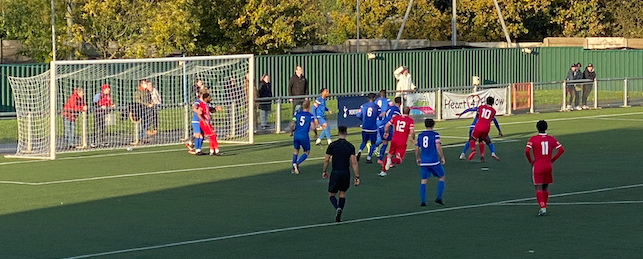 Southern League Central Division
Kempston Rovers 0 v 6 Harlow Town
WE were tempted to keep it to ourselves but there appears to be quite a run of form going on at Harlow Town.
On Saturday afternoon, they beat Kempston Rovers 6-0 to make it eight games unbeaten in all competitions.
No doubt, manager Danny Chapman will be keeping his feet on the ground and tell people that despite the run of form, they aren't even in the play off places.
Harlow sit in sixth place just one point off the play off places and six points off the top.
Goals by Robbie Rees (28′ and 76′), Junior Dadson (36′), Craig Alcock (45′ pen). Fabion Simms (85′) and Samson Maagbe (90′) secured all three points for the Hawks.
They return to league action on Tuesday night at home against Welwyn Garden City.
https://www.footballwebpages.co.uk/southern-football-league-division-one-central/league-table