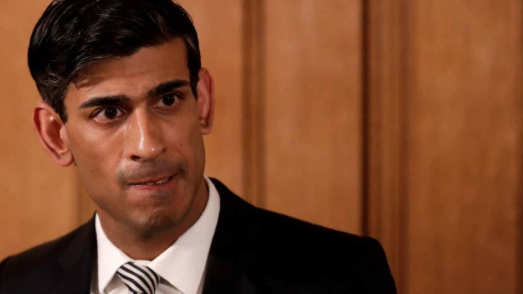 THE long-running campaign from Harlow's MP, Robert Halfon, which called for tax cuts to support Harlow workers, pensioners and families has today been answered by the Chancellor (says Robert Halfon).
In his Spring Statement, Rishi Sunak, slashed taxes across the board to help cut the cost of living. This follows a £205 Council Tax cut for 34,000 Harlow homes delivered by Harlow's Conservative Council.
The Chancellor announced:
Cutting fuel duty by 5p for 12 months – a £5 billion TAX CUT and the largest fuel duty cut ever, saving Harlow drivers hundreds of pounds this year.
Cutting National Insurance now – a £6 billion TAX CUT for 30 million working people across the UK from July, worth over £330 a year which means more than 70 percent of Harlow residents will pay less tax even after the new NHS and Social Care levy.
Cutting the basic rate of Income Tax to 19p from 2024 – the first income TAX CUT for 16 years, a £5 billion tax cut for over 30 million workers, savers and pensioners including the majority of Harlow residents.
Cutting business employment taxes now by raising the Employment Allowance to £5,000 – a TAX CUT for half a million small businesses worth up to £1,000 per Harlow business.
Cutting VAT on energy saving materials like solar – a TAX CUT only possible because of Brexit.
Doubling the Household Support Fund to £1 billion for councils to support the most vulnerable – with the cost of food, utility bills and clothing.
Creating the conditions for private sector-led growth – through Autumn Budget TAX CUTS on business capital investment and R&D.
£9.1 billion already announced to provide £350 energy bills support for Harlow homes.
This means taxes are being cut, debt is falling, and public spending is increasing.
Mr Halfon has strongly welcomed the statement as a "Budget for Harlow workers, pensioners and families".
He said: "I know how worrying this time is for individuals, businesses and families across our town. That's why I've worked hard to cut the cost of living. Today, the Government has announced key measures to do just that, with an Income Tax cut, a National Insurance cut, a fuel duty cut and taxes on Harlow businesses cut.
"I campaigned passionately in Parliament for these measures through constantly questioning Ministers, by meeting with the Chancellor, and by writing to the Prime Minister – backed by dozens of MPs.
"I'm delighted that the Prime Minister and Chancellor have answered those calls and I know these measures will help Harlow workers, pensioners and families. I will continue to do everything possible to ensure that the Government supports Harlow residents through the tough times ahead."