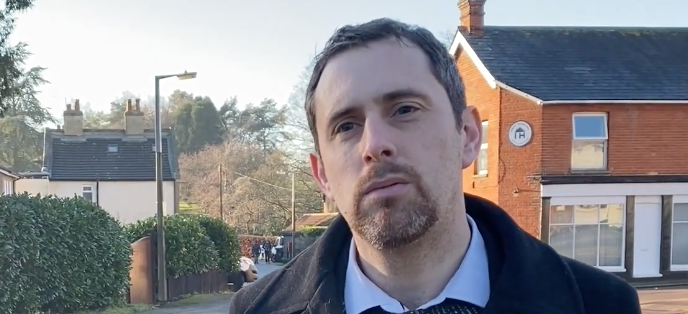 THE LEADER OF Harlow Labour has questioned whether Harlow will ever get a new hospital and has called on the prime minister, Boris Johnson, Harlow MP Robert Halfon and the local Conservatives to come clean.
Councillor Chris Vince said: 'The Prime Minister has yet more questions to answer, this time over the '40 new hospitals' he pledged to build at the last General Election.  As shadow health secretary Wes Streeting MP said it looks as though these hospitals only ever existed in the mind of Boris Johnson with an independent watchdog now investigating these claims.  The Department of Health claimed last year that a new hospital doesn't actually mean a new hospital at all, it can be an additional building on an existing site or even a refurb of an existing building, so not a new hospital then?
In the last two General Elections Harlow's current MP Robert Halfon has bragged about how he has personally secured millions of pounds to fund a new hospital for Harlow but where is it?
Since the most recent announcement during a visit to Harlow by the Health Secretary that hospital has been pushed further back from 2024 to 2028. You have to wonder if it is yet another Tory promise that only really exists in the head of Boris Johnson, and on Conservative Party leaflets of course.
The need for a new hospital is evident, and as a Labour group we've always supported that need, including lobbying for the newly built 7a to improve connectivity to the potential new site, but we have serious concerns about whether the flashy drawings we have seen of a new hospital will ever come to fruition.  The recent census indicated a huge rise in the population of our town which is now over 93,000 with further plans for additional redevelopment to come and of course we recognise, because of the downgrading of services over the border in Hertfordshire, that the new PAH will serve more than just Harlow.  As an administration Labour have been supportive of development, but only with assurances from the MP that we will have the infrastructure to support it.  This watchdog investigation casts a further shadow over Mr Halfon's promises.
As the opposition party on Harlow Council we call on the Conservative administration to join with us to put pressure on the government to make guarantees about not only the reality of a new hospital and the timeline for building to start but also support for other services in Harlow, Lister House being one example. Without the proper infrastructure to support it any new development in Harlow is a bridge too far for the people living here!'