OUR Stars In Bronze is an original piece written by Luna Austin and Sparow Cully.
It is a family friendly show appropriate for children 7+ but also there is enough swashbuckling and story for the whole family!
The play follows the story of a young girl named Tabitha Atlas who doesn't know where her next step leads her. But she does know one thing, her father's medallion could be all the answers she's ever needed.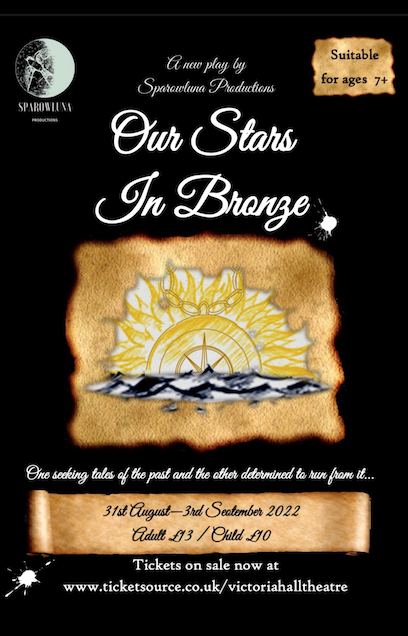 Upon following the map on her medallion she bumps into a mysterious crew who seem to know more about her than herself.
Whilst on board the ship "The Aquila" she learns from the captain herself what it means to be a woman in charge.
She learns how to handle her drink and also how to protect herself from the dark and broody but caring Arthur Brooks and she learns more than she'd like to know about her father from the quartermaster of the ship who coincidentally has a matching medallion to her, Oliver Rion. 
Join the crew on their sail across the ocean from August 31st – September the 4th this year at Victoria Hall!