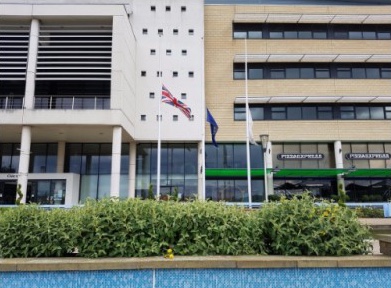 HARLOW Council services will be closed next Monday as the town pays its respects and commemorates the reign of Her Late Majesty Queen Elizabeth. 
Monday 19 September 2022 has been declared a National Bank Holiday for Queen Elizabeth II's State Funeral.
Council service provision for that day will follow usual Bank Holiday arrangements.
This means that there will not be any bin collections on Monday. Instead, collections will take place one day later than usual with Friday's collections taking place on Saturday 24 September.
Services provided by HTS will also be impacted with all pre-arranged appointments being rescheduled. Emergency and out of hours cover will be available for anyone requiring immediate help. In a genuine emergency residents can phone 01279 446666.
Council staff will also be on standby in case of any emergencies.
Among the council services to be closed are Pets' Corner and The Leah Manning Centre. However, Harlow Playhouse will be open from 10am to provide a place where residents can watch The Queen's funeral together. Entry is free and will be on a first come, first serve basis.
Normal service provision will resume on Tuesday 20 September.