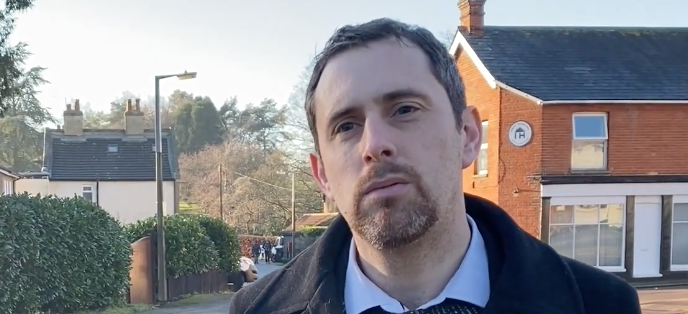 THE potential cuts to schools across Harlow as indicated in YourHarlow are truly terrifying and this is in the wake of a decade of Conservative government cuts to school funding across the UK.  The Conservative's may claim that they have increased funding but we know that per pupil funding is much lower than when they came to power in 2010 and pupils with Special Educational Needs are suffering the most.  
This is coupled with cuts to mental health provision and an increased pressure on our young people to be successful in their exams. Children and teachers alike are at breaking point whislt receiving very little support. Having worked in education, and now for a charity supporting Young Carers, I know too well that change is needed. We only have to see the revolving door of Conservative Education secretaries to recognise that it just isn't a priority for them.
That's before we even consider how many young people are going to school hungry because their parents can't afford to feed them properly. What effect does this have on the development of young people in our society?
I welcome the pledge made by Shadow Health Secretary Wes Streeting about ensuring all schools have access to a mental health practitioner and that this practitioner will support teachers as well as young people (something I asked him about at the recent Co-operative Party conference) and the pledge made by the Shadow Education Secretary, Bridget Phillipson, to introduce breakfast clubs. A young person's education is about much more than passing exams and getting good grades, we need to support young people's mental health and wellbeing too!
These pledges were made before the Conservative U-turn on removing the 45p rate of tax.  However, the question is what are the government doing with this additional funding stream or are they giving out more contracts to their mates?  If we truly want a world class education system, which recognises success isn't just about passing exams, we need to invest in it and that means asking those with the broadest shoulders to pay a little more.  In the medium and long term a work force with a rounded education can only be good for the economy as well as for the well-being of the entire population.
Yours sincerely
Cllr Chris Vince