BEFORE the local elections, the Police, Fire and Crime Commissioner, Roger Hirst was proud to make an announcement on police numbers in Essex.
His words were echoed by Essex Police who told residents: "There will be more officers than ever before protecting and serving Essex.
"We project a force of 3,755 FTE officers dedicated to helping people, keeping people safe, and catching criminals by March 2023, thanks to public support and funding from both the Police Uplift Programme for 20,000 extra officers in England & Wales and also from the Essex Police, Fire and Crime Commissioner.
Sure enough, a few weeks ago, they announced that the number of police officers was 3,810.
However, we had a look at the figures with the help of Senior Research Fellow Gavin Hales and this is what we found:
Police Officers in Essex
2010: 3,674
2023: 3,810
An increase of 136
Staff at Essex Police
2010: 7,199
2023: 6,758
A decrease of 441
So yes, the number of officers have increased since 2010
However, they have reduced their staff numbers by over 400 and that must have a massive knock on effect for policing in Harlow and Essex.
YH asked the leader of Harlow Labour, Cllr Chris Vince for his overview on police numbers.
Cllr Vince said:: "Listening to the Conservative Party talking about policing is a little bit like listening to someone taking credit for finding your hat when they stole it in the first place.
If their figures are to be trusted it's laughable, all they have achieved is just about filling the hole in police numbers that they created, but they haven't kept up with demand. As the population grows, police numbers should increase to maintain the ratio of officers per head of population. Instead, police numbers are barely back to the level of 2010 yet the UK population has grown by 5 million since then. In addition, as Shadow Home Secretary Yvette Cooper pointed out this week, their figures don't take into account seasoned police officers, many with vast amounts of experience which is not easily replaced, who have left the profession.
The reality is it's taken 13 years to get back to 2010 numbers of policing which means 13 years of communities like Harlow being let down.
What Mr Halfon also fails to take into account is the number of front-line police officers taken off the streets to do roles which would have previously been done by backroom police staff, the numbers of which have been cut by over 20,000 and not replaced during the 13 years of failed Conservative austerity. In Essex this equates to a cut of 441 police staff since 2010, over three times higher than the increase of officers Harlow's conservative MP seems so proud of.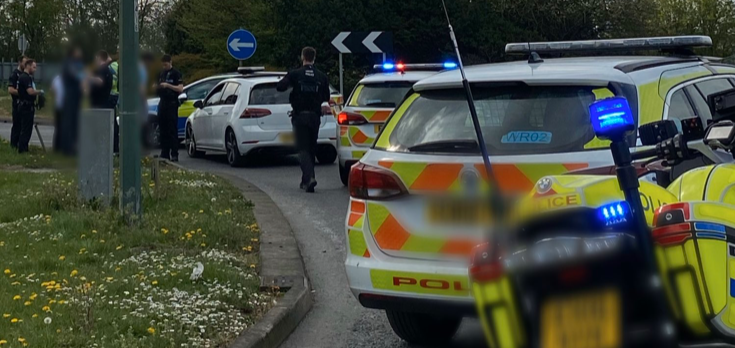 What's more, there is a huge backlog in the criminal justice system, yet another failure of this Conservative government, due in part to the amount of time that police officers have to spend doing paperwork to get a conviction compared to 2010 having increased considerably. Having spoken to officers across Essex they are saying paperwork for one suspect can take up to a day and a half of their time.
The closure of over 50% of Magistrates Courts since 2010 has also vastly increased the time it takes to bring cases to court. 244 Courts and Tribunals have been closed by the Conservative Government further delaying the dispensing of justice, this from the same Government that claims to be the party of law and order!
LABOUR WILL PREVENT crime by putting 13,000 extra neighbourhood police and PCSOs on our streets. Paid for by our plan to save over £350 million in procurement and shared service.
LABOUR WILL PUNISH anti-social behaviour with tougher sentences for offenders.
LABOUR WILL PROTECT communities with more police, more action to stop young people being drawn into crime, more prosecutions and by standing up for victims.
A Labour government means safer homes, safer streets and safer communities.
13 years of a Conservative government have not made our streets, our communities or our loved ones safer.