A DISTRACTION thief who targeted the elderly and disabled, stealing more than £5000, has been jailed.
Adeel Zabe, 27, stole debit and credit cards from four people in Hertfordshire and Cambridgeshire before using them to withdraw cash.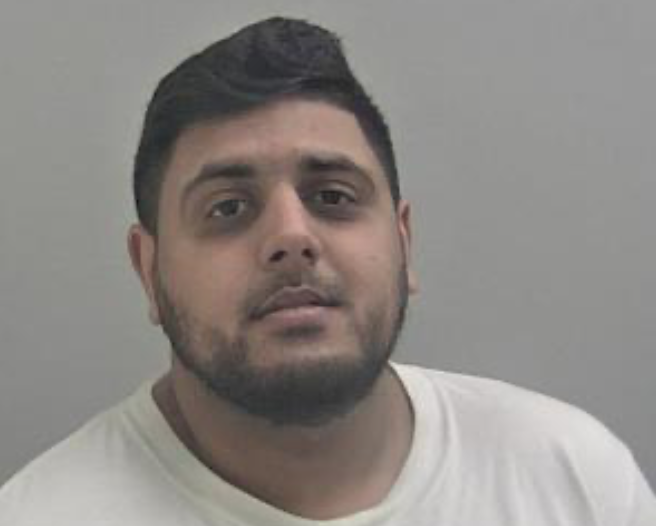 His first victim was using an ATM, in Ebury Road, Hertfordshire, on 28 August 2019, when Zabe approached from behind and made a feigned offer of help.
He told the victim the card hadn't been pushed in far enough and "showed" him how it was done, pocketing the card as he did so.
He convinced the victim to put in his PIN and claimed the machine must have swallowed the card when nothing happened.
Zabe left and said a council worker would be on the way to fix the machine and retrieve his card.
The victim then received two calls from Zabe, posing as the council worker, telling him to stay at the location as he was on the way.
Meanwhile £1000 was withdrawn from the card.
Buoyed by the success, the trick was repeated on a woman in Chesterton Road, Cambridge, and a man in West Park Street, Chatteris, on 28 October, 2019. Where cards were stolen and used to withdraw £2460 and £450 respectively.
Later that day he targeted a woman and disabled man in Ely. After watching them input their PIN at a supermarket he followed the couple home to Sutton, and asked to use their bathroom.
While in the house he stole the card and used it to withdraw £1000. It was then used in London later that day on four contactless purchases amounting to £120.
An investigation was carried out and Zabe was identified through CCTV and cell phone data.
He was arrested in London on 22 April, 2020, after being circulated as wanted.
Zabe, of Bishopsfield, Harlow, made no comment in interview and pleaded not guilty to all offences.
However, he was found guilty of three counts of theft, four counts of fraud by false representation and burglary earlier this year.
He was sentenced on Thursday (11 May) at Peterborough Magistrates' Court to three-and-a-half years in prison.
DC Henry Longhurst said: "Zabe preyed on the vulnerable for his own financial gain. It's an astoundingly shameless and cowardly crime which leaves victims feeling frightened and exposed.
"He has been remorseless throughout and I am pleased he has faced justice."
Information on distraction burglary can be found on the force's dedicated burglary information page her