MY mum had quite a number of sayings, designed to fit every situation. 'Everything happens for a reason' is one she shared with Marilyn Monroe but I was never sure of it: life often has a disturbingly chaotic aspect. My favourite is 'Everybody has their own cross to bear.' She wasn't talking about religion but about the unseen burdens we carry each day. Mum carried her huge burden with admirable stoicism and dignity. She was a remarkable human being.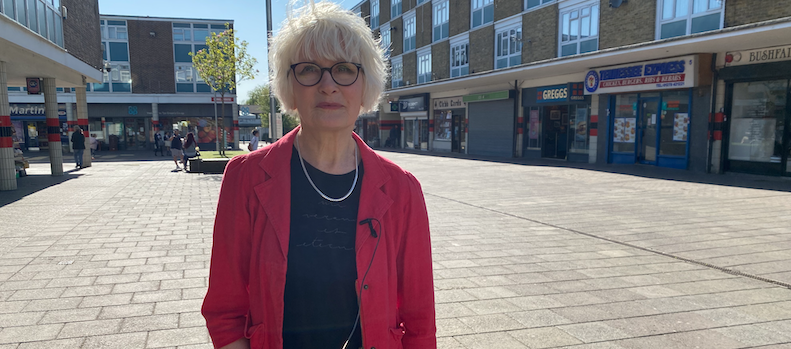 Each day, people struggle with burdens such as the cost-of-living crisis, desperately trying to pay the bills and to keep their heads above water. They're struggling to keep themselves and their families alive. Some folk have huge health challenges; some cope somehow with debt, the impact of crime, trauma or addiction. Personal tragedies such as loss and the attendant grief are hard to bear.

A few days ago, Nottingham woke to horror on its streets. Random acts of appalling brutality had been committed by someone who was, surely, deranged. Three human beings were savagely slaughtered during his killing rampage. The lives of their families, friends and communities are in shocked tatters, previous certainties wiped.

A television reporter observed that the incident was not terrorism, adding that it was 'just murder.' If your loved one is murdered, it's 'just' nightmarish. It's 'just' permanently disfiguring to you and to all who loved him or her. I know this too well. My mother knew what she was talking about. She knew about crosses.

The families in Nottingham are still reeling. How could be otherwise? They'll eventually find a way to carry on living. It'll take a long, long time but they'll try to come to terms somehow with the atrocity visited upon them. They may even do that with astonishing courage and fortitude. One thing is certain: they'll carry their cross for the rest of their lives.

We may not see the burdens borne by those around us but we can be sure they exist. We can reach out to them. The very least we can do is be kind.