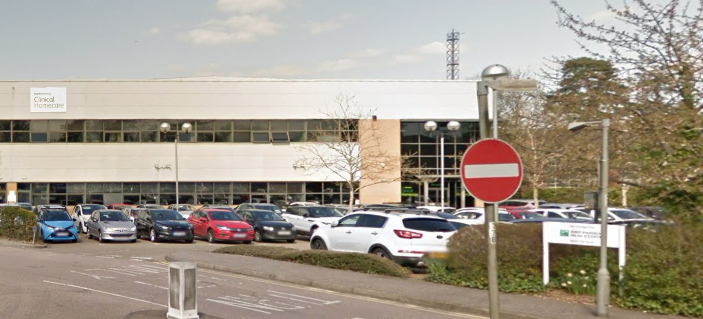 A NEW mobile health unit, which provides cancer care to patients in their local community, has been set up by Harlow based LloydsPharmacy Clinical Homecare (LPCH) and EMS Healthcare, in collaboration with Royal Surrey NHS Foundation Trust.
The mobile health unit is designed to support the NHS to deliver flexible and convenient care to more patients outside of a hospital setting. Based in two locations in Horsham and Woking, the unit operates for three days each week, and can provide treatment for as many as 60 people in that period.
It is staffed by experienced oncology professionals from LPCH, and will deliver cancer treatment such as subcutaneous injections and intravenous infusions, at a convenient location for patients, to fit around their daily schedule.
By putting the care directly into the communities where people live, and with accessible and free parking, the mobile unit helps take away the stress of journeys to the hospital as well as the significant travel time associated with that journey.
Instead, as Emma Masters, Lead Nurse for SACT at the Royal Surrey, points out:
"it's exactly the same treatment they would have, just much closer to home.
"We recognise that patients are on treatment for many years, often requiring multiple attendances to hospital, so it's really important to us that we can ease some of the burden of receiving their cancer treatment."
Nick Davis, CEO of LloydsPharmacy Clinical Homecare, said:
"We're so proud to be able to support the NHS, and deliver for patients, via mobile health units like this one. Like many people, I felt tremendous pride as we celebrated the 75th anniversary of the NHS. Being able to support the service by freeing up hospital capacity, and giving patients their time and daily lives back is an immense privilege and a testament to the tireless work being carried out by everyone at the unit."
Judy Kennedy, patient, added:
"Compared to being in hospital, it's just so different, so different. It just feels mentally so much lighter. I don't need to psych myself up to go to hospital or to try and find a parking space or to negotiate the M25. I can pick up my daughter from nursery straight after treatment and be in the park having a Mr Whippy. I've got stage 4 incurable cancer. Time is everything. Having a day back every 3 weeks is amazing, you know. It's what money can't buy."
Valerie Cottington, patient, said:
"It's marvellous, I come, there's no waiting, and it takes 5 minutes and then I'm off. It's changed my life because I've sort of got my freedom back, I don't see it now as having treatment. I just see it as coming along, quick injection, and off I go."
Jillian Edmonds, patient, commented:
"For me, this takes a lot of the pressure off, so I haven't got the worry of parking, the staff are brilliant, I can't say any more but this unit is desperately needed. Everywhere."