WILKO, the High Street homeware retailer, has collapsed into administration after failing to secure a rescue deal reports the BBC.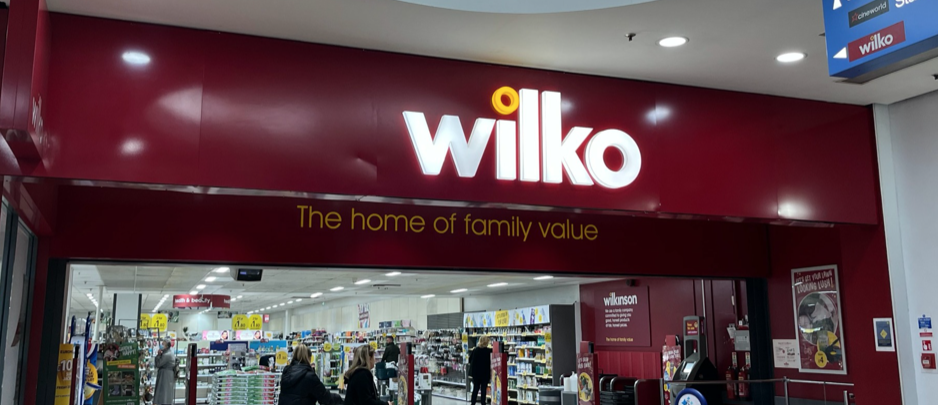 The chain has so far been unable to find enough emergency investment to save its 400 shops and 12,500 workers.
The stores will stay open for now, without any immediate job losses, and staff will continue to be paid.
PwC has been appointed as administrator and will continue to look for a buyer for all or part of the group.
Jane Steer of PwC said that Thursday's announcement is "an unsettling development for everyone involved with the business – particularly its committed team members – and the communities it serves across the region".
In a separate statement, Wilko's boss, Mark Jackson, said management had "left no stone unturned" in its attempts to save the company.
"But we must concede that with regret, we've no choice but to take the difficult decision to enter into administration," he said.
If a firm fails to buy any of the shops or parts of the business out of administration, Wilko, which was founded in 1930, risks becoming the biggest High Street casualty this year.
The GMB union said the collapse was "entirely avoidable".
National officer Nadine Houghton said: "GMB has been told time and time again how warnings were made that Wilko was in a prime position to capitalise on the growing bargain retailer market, but simply failed to grasp this opportunity."
Although the business has been struggling for some time, the depths of its problems emerged last week when it announced its intention to appoint administrators.
This gave Wilko 10 days to secure a rescue. However, it was unable to strike a deal within that timeframe.
PwC said that it will carry on conversations with investors who may be interested in taking on all, or part of, the business.
If no resolution is found though, it said that store closures and redundancies could follow.
Mr Jackson said Wilko had received a "significant level of interest" which he said included "indicative offers that we believe would meet all our financial criteria to recapitalise the business".
But he said: "Without the surety of being able to complete the deal within the necessary time frame and given the cash position, we've been left with no choice but to take this unfortunate action."
Wilko has been struggling with sharp losses and a cash shortage.
The company already borrowed £40m from Hilco, the restructuring specialist. It has previously cut jobs, changed its leadership team and sold off a distribution centre.