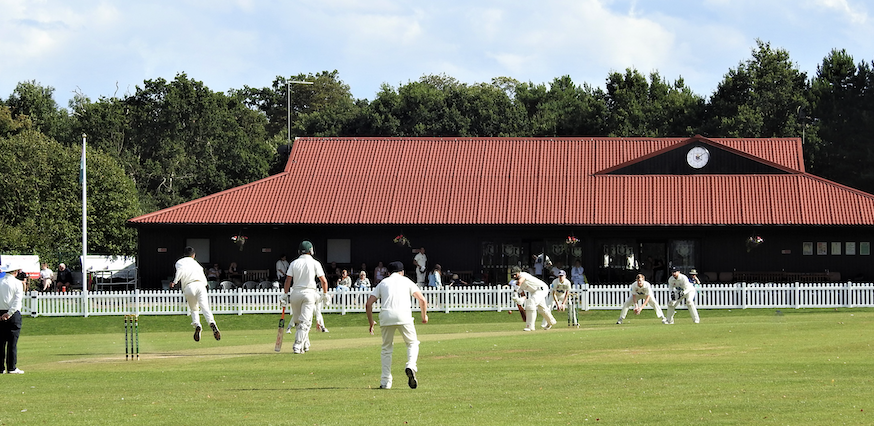 A STAGGERING 28 players were shown as unavailable for Saturday's round of fixtures placing inevitable strain on resources.
With many players promoted up the sides it was always likely to be a challenging afternoon but one that created opportunity for some to shine. Several of our youngsters took that with both hands but alas results across the board were disappointing.
The First XI lost their hugely important game at Woodford Green after conceded 280 as Green batted first despite three wickets a piece for Chris Whitworth and Joe Riddell whilst Abi Farroq took 2-43. Matt Fisk returned excellent figures of 1-35 in his 10 overs.
With the bat Harlow made great start as Farooq and Whitworth both made 50's but fell soon after and only an excellent 29 from 23 balls from Ronnie Fuller (on debut at this level) and a run a ball 31 from Gul Hassan were of note as the innings fell away to 225 all out. Harlow somehow retained second place inn the division by a single point as results elsewhere went their way.
The Second XI also had suffered the loss of several regulars and lost at Marigolds to Loughton. Harlow batted first and made a useful 240 in their 45 overs with Atif Mustehsan striking 96 and Arshad Muhammed 46. Waheed Azam added 32 late on as we posted a defendable target.
Sadly, Harlow's bowling was not sufficient to prevent Loughton reaching the target in just 33 overs as all the bowling took heavy punishment at times.
The title challenging Third XI had an almost complete make over of players with many youngsters promoted from the Fourth XI. Thirteen year old Billy Clark (pictured) made the most of it making 55 opening the batting for the first time at this level. Again, Billy's efforts and those of his teammates were not enough to prevent defeat.
Harold Wood had made 229-7 with some good bowling from Harris Hamid 2-34 (8), George Jessey 2-42 (7), Abid Shinwari 1-24 (7) and Tyler Dobson 1-37 (9).
In reply Harlow fell just short despite Clark's half century and two good innings both the Jessey twins as Alfie made 25 and George 22. Harlow closed on 192 all out.