THE LABOUR parliamentary candidate for Harlow, Chris Vince has expressed concerns at the growing NHS waiting lists under the Conservative government.
Chris Vince said: "The number of people waiting for NHS treatment has increased yet again as the Conservative Government has failed to meet targets for waiting list reductions.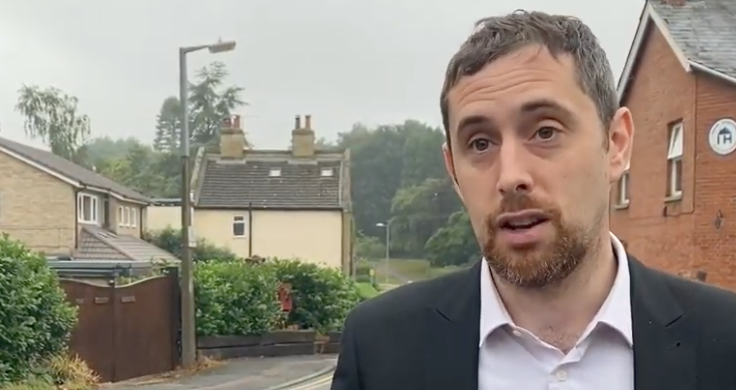 Over 100,000 additional patients joined the list from June to July taking the total to a staggeringly deplorable 7.68m waiting for their treatment to begin.
Ambulance waiting times are regularly counted in hours rather than minutes, A&E waiting times often exceed 12hrs with 18hrs at PAH in Harlow being recorded just a few months ago.
Almost 390,000 people have been waiting over a year for their treatment to start despite The promises of this Conservative Government. One of Rishi Sunaks five pledges in January of this year was that "lists will fall and people will get the care they need more quickly".
The reality could not be further from that pledge. The waiting list total is the highest since records began and has increased for the eighth consecutive month.
Labours Shadow Health Secretary, Wes Streeting added: "For millions of patients across England, the NHS is no longer there for them when they need it."
The Government, as usual, seeks to blame someone else for the situation, in this case those NHS staff who have been striking for better pay and conditions and, after being left behind for so long, have seen their real terms pay fall by up to 35% since 2008.
The Govt has it within its power to settle the dispute but instead responds by trying to legislate to remove the right to strike rather than sit down and negotiate with NHS unions.
None of this is the fault of NHS staff, they continue to deliver the best service they can in the face of woeful underfunding and abject indifference from the Conservative Government.
And where is Harlow's MP in all of this? Yet again Mr Halfon is strangely silent unless he's issuing another of his vacuous promises about the arrival of a new hospital for Harlow. He knows he's failed Harlow residents in the same way as his government have failed the NHS.
Labour will always support the NHS and its workforce unlike the Conservative Govt who only seek to deflect their abject failure to properly fund it and blame everyone other than themselves.